SCIENCE & TECHNOLOGY
VISIBLE LIGHT FROM BLACK HOLES DETECTED FOR FIRST TIME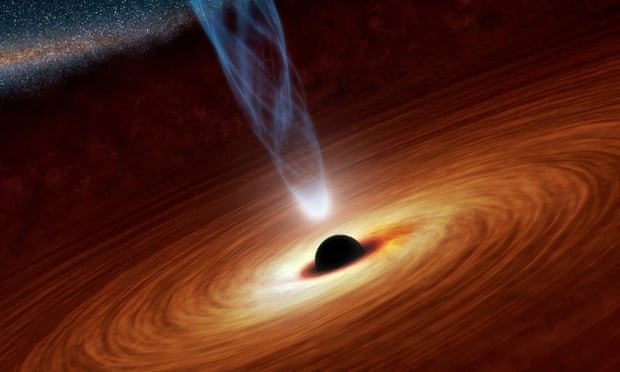 1.Astronomers have discovered that black holes can be observed through a simple optical telescope when material from surrounding space falls into them and releases violent bursts of light.
2.The apparent contradiction emerges when a black hole's gravity pulls in matter from nearby stars, producing light that can be viewed from a modest 20cm telescope.
3.Japanese researchers detected light waves from V404 Cygni – an active black hole in the constellation of Cygnus, the Swan – when it awoke from a 26-year-long slumber in June 2015.
4.The black hole, one of the closest to Earth, has a partner star somewhat smaller than the sun. The two objects circle each other every six-and-a-half days about 8,000 light years from Earth.
5.The discovery comes a day after astronomers reported two massive blasts of gas coming from a supermassive black hole in the heart of a galaxy 26 million light years away. Scientists believe that two arcs of x-rays spotted by Nasa's Chandra X-ray Observatory at the heart of the spiral galaxy, NGC 5195, are the remnants of huge outbursts of gas from the black hole.