CURRENT AFFAIRS FOR JANUARY 2016
Current Affairs for 8 January 2016
STUDENT PROTESTS WELCOME CHAUHAN AS HE TAKES CHARGE AS FTII CHAIRMAN
1.Seething discontent, frenzied protests and lathicharges marred TV actor and BJP hack Gajendra Chauhan's first day as Chairman of the prestigious Film and Television Institute of India (FTII) even as 40 student protestors were allegedly manhandled and detained by police.
2.With flaming banners proclaiming 'Chauhan go back', 'Silent Emergency' and 'Tyranny of the Elected', the FTII campus, which has seen an ominous lull since the culmination of the 139-day strike by students in late October last year, erupted into a full-blown melee on Thursday morning as city police were seen dragging student agitators into vans.
---
GOVERNMENT TO MERGE OVERSEAS INDIAN AFFAIRS MINISTRY WITH MEA
1.The government on Thursday announced its decision to merge the ministry of overseas Indian affairs (MOIA) with the external affairs ministry in keeping with its broad principle of minimum government, maximum governance.
2.Vikas Swarup said the decision to merge the MOIA with MEA was taken in line with government's "overall objective of minimising government and maximising governance".
3.Swarup said the Pravasi Bharatiya Divas, which used to be a flagship event of the MOIA will be celebrated by the MEA on January 9.
4.Since creation of MOIA in 2004, there have been two separate ministers in charge of the two ministries. However, since 2014 Swaraj and minister of state in MEA V K Singh were handling both the ministries, said Swarup.
---
MUFTI PASSES AWAY, PDP BACKS MEHBOOBA TO SUCCEED HIM
1.Jammu and Kashmir Chief Minister Mufti Mohammad Sayeed passed away in New Delhi on Thursday morning of multiple organ failure, after a prolonged illness, and was buried with state honours in his home town of Bijbehara.
2.In the evening, Peoples Democratic Party (PDP) leaders met Governor N.N. Vohra to assure him about the continuation of the government under the leadership of Mr. Sayeed's daughter Mehbooba Mufti.
---
SP SWEEPS ZILLA PANCHAYAT CHAIRMAN POLLS IN U.P.
1.The ruling Samajwadi Party in Uttar Pradesh thumped all opponents in the zilla panchayat chairman elections to claim 60 out of 74 districts.
2.The SP candidates were elected in 24 districts in addition to the 36 districts where its candidates won unopposed.
3.Out of the 74 districts, 44 were won by women candidates, including Mulayam Singh's niece Sandhya Yadav, who was elected unopposed from Mainpuri. Mr. Singh's nephew Abhishek Yadav alias Anshul Yadav was also elected unopposed from Etawah. In Unnao, two candidates secured 26 votes each and the winner was eventually declared by a lottery.
---
AMITABH KANT TO TAKE OVER AS NITI AAYOG CEO
1.The Appointments Committee of the Cabinet chaired by Prime Minister Narendra Modi has appointed Amitabh Kant as the chief executive officer of NITI Aayog. The appointment will take effect after Mr.Kant retires from service in March.
2,.A 1980 batch Kerala cadre IAS officer, Mr.Kant is currently serving as the Secretary in the Department of Industrial Policy and Promotion in the Ministry of Commerce and Industry.
3.Mr.Kant, who was earlier the CEO of India's largest industrial infrastructure project – the Delhi-Mumbai Industrial Corridor Development Corporation – has been the Industry Secretary since March 2014. He has been steering the government's two major campaigns to attract investments and create jobs – Make In India, which was launched in September 2014, and Start Up India.
---
DUBAI-BASED LANDMARK UNVEILS E-COMMERCE VENTURE
1.Dubai-based retail and hospitality conglomerate Landmark Group, has introduced its e-commerce initiative —LandmarkShops.in — in India.
2.With this new initiative, customers can browse and shop over 10,000 products across women, men and kids' apparel, footwear, accessories and beauty products through the e-commerce site, said the company in a release.
---
PRIYANKA CHOPRA BAGS PEOPLE'S CHOICE AWARD FOR QUANTICO
1.Bollywood actor Priyanka Chopra after she won the Favourite Actress in a New TV series award at the People's Choice Awards (PCA) 2016 for her lead role in American TV thriller series Quantico.
2.The former Miss World , who plays the role of an FBI agent named Alex Parish in the show, was competing against actresses like Emma Roberts, Jamie Lee Curtis, Lea Michele and Marcia Gay Harden in the category.
3.Priyanka is said to be the first South Asian actress to win a People's Choice award.
---
BEST SHOOTER APURVI CHANDELA WINS ANOTHER GOLD IN SWEDEN
1.Chandela shot her way to a second successive gold medal.
2. Chandela emerged as the 'Shooter of the Tournament' in the Swedish Cup Grand Prix.
3.23-year-old Chandela shot 208.9 in the final to clinch the top prize in women's 10-metre tri-series event.
---
ICICI BANK TO PARTNER FINO PAYTECH FOR PAYMENTS BANK
1.ICICI Bank joins some of the leading lenders of the country which have partnered with payments banks that have received licence from the banking regulator. For example, State Bank of India and Kotak Mahindra Bank have picked up stake in the payments banks that will be floated by Reliance Industries and the Bharti Group, respectively.
2.The ICICI Group, with about 16 per cent stake in FINO Paytech, a business correspondent, is the largest domestic shareholder.
3.FINO Paytech has received 'in principle' licence from the Reserve Bank of India (RBI) to start a payment bank.
4.RBI regulations allow universal banks to invest up 30 per cent in payments bank.
---
VISIBLE LIGHT FROM BLACK HOLES DETECTED FOR FIRST TIME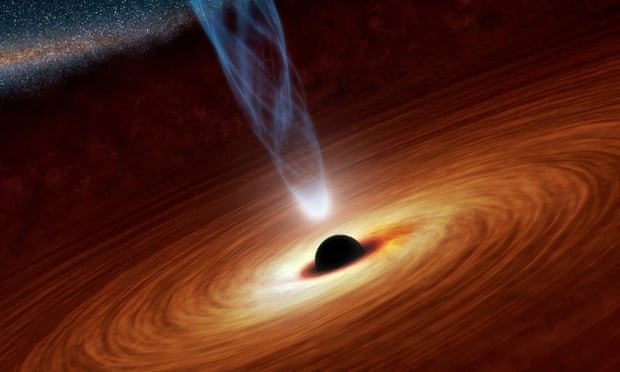 1.Astronomers have discovered that black holes can be observed through a simple optical telescope when material from surrounding space falls into them and releases violent bursts of light.
2.The apparent contradiction emerges when a black hole's gravity pulls in matter from nearby stars, producing light that can be viewed from a modest 20cm telescope.
3.Japanese researchers detected light waves from V404 Cygni – an active black hole in the constellation of Cygnus, the Swan – when it awoke from a 26-year-long slumber in June 2015.
4.The black hole, one of the closest to Earth, has a partner star somewhat smaller than the sun. The two objects circle each other every six-and-a-half days about 8,000 light years from Earth.
5.The discovery comes a day after astronomers reported two massive blasts of gas coming from a supermassive black hole in the heart of a galaxy 26 million light years away. Scientists believe that two arcs of x-rays spotted by Nasa's Chandra X-ray Observatory at the heart of the spiral galaxy, NGC 5195, are the remnants of huge outbursts of gas from the black hole.
---
CHINA'S OTA, CTRIP INVESTS $180MN IN MAKEMYTRIP
1.Makemytrip has raised $180mn from Ctrip.com International, Ltd, a leading travel service provider of accommodation reservation, transportation ticketing, packaged tours and corporate travel management in China.
2.Upon completion of the transaction, Ctrip will invest US$180 million in MakeMyTrip through convertible bonds. In addition, MakeMyTrip has granted Ctrip permission to acquire MakeMyTrip shares in the open market, so that combined with shares convertible under the convertible bonds, Ctrip may beneficially own up to 26.6% of MakeMyTrip's outstanding shares. Upon completion of the investment, Ctrip will acquire the right to appoint a director to the MakeMyTrip board of directors.