CURRENT AFFAIRS
Current Affairs for 7 February 2016
IPL AUCTION 2016: SHANE WATSON MOST EXPENSIVE BUY, PAWAN NEGI COSTLIEST INDIAN
1.Shane Watson received the highest bid in the Indian Premier League 2016 auction, after the Australian all-rounder was snapped up by Royal Challengers Bangalore for Rs 9.5 crore. However, uncapped youngster Pawan Negi sprung the biggest surprise by becoming the costliest Indian at Rs 8.5 crore.
2.Negi, who has been included in India's World Twenty20 squad, is well known for his power hitting down the order and canny left-arm orthodox spin bowling and had a base price of Rs 30 lakh.
---
INDIA, THAILAND IN TALKS FOR EXCHANGE OF PRISONERS
1.Worried over the possible proxy use of narcotics and human trafficking networks by terror operators, India and Thailand have started talks on exchanging prisoners that are of mutual interest, diplomatic sources told The Hindu.
2.A round of discussion, in this regard was held in Bangkok between senior officials of the Ministry of External Affairs and Thai representatives, during the latest visit to Thailand by Vice President Hamid Ansari.
3.One of the first cases that both sides have begun to look into involves a Kindergarten teacher, Mitu Mandal, who has been in Thai custody since May, 2014, when she was arrested in Bangkok's Suvarnabhumi Airport with 1.62 kilogram of "Ya Ice" (methamphetamine). Ms. Mandal reportedly confessed to Thai authorities that she was used by a narcotics network covering Thailand, India and Nigeria.
---
METRO TO BE EXTENDED TO GREATER FARIDABAD
1.Haryana Chief Minister Manohar Lal Khattar on Saturday said metro rail service would be extended up to Greater Faridabad after its expansion from YMCA Chowk to Ballabgarh is done.
2.An official release quoting the Chief Minister said people who have constructed houses on government land would not be made homeless, rather they would be given ownership after charging them the current market rate of the land.
3.Unauthorised colonies would be regularised after charging a development fee, it said.
4.BJP government had put a check on graft with the help of information technology. Today, there are more than 50 services which are accessible online in Haryana and people can avail its benefit anytime, the Chief Minister said, claiming graft in tehsils has been eliminated by introducing e-registration.
---
CENTRE PROMISES UNANI COLLEGE IN UTTARAKHAND
1.The Centre has given in-principle approval for setting up a unani and homeopathic college in Uttarakhand and promised all possible help to the State to promote commercial production of herbs, saying it had great potential in the sector.
2.Inaugurating an 'Arogya Mela' at the Parade Ground here, Union Minister of State for Ayush (Independent Charge) Shripad Yesso Naik said the Centre, in its new health policy, is attaching greater importance to ayush and other traditional systems of medicine and Uttarakhand clearly has a bright prospect as ayush has been an integral part of its culture.
3.Addressing the gathering, Chief Minister Harish Rawat highlighted steps taken by the State to promote ancient Indian systems of health and medicine.
---
PADMA SHRI CARTOONIST SUDHIR TAILANG DIES AT 55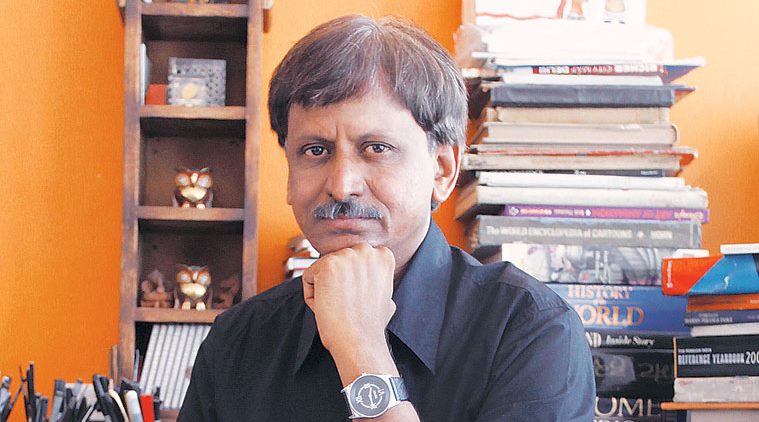 Cartoonist Sudhir Tailang, a Padma Shri awardee who chronicled over three decades of politics through his unsparing satires and unique drawing style, died here Saturday. He was 55. Tailang succumbed to brain cancer after fighting it for almost two years. He is survived by wife Vibha and daughter Aditi Tailang. The cremation will take place at Lodhi Road Cremation Ground at 2 pm Sunday
---
MYSURU'S NADA KUSHTI GOES GLOBAL
1.A slice of Mysuru's heritage — Nada Kushti (wrestling) — has made it to the cover page of an international publication titled Beyond the Body , with 183 black-and-white pictures by renowned Polish photographer Tomasz Gudzowaty. The cover page features two Mysuru-based wrestlers preparing for a bout, covered in mud, taken in the town under low light condition in a garadi(traditional gym). Beyond the Body has been edited by Nan Goldin, a well-known American photo journalist.
---
JAPANESE INTERPRETER 'CONFIRMS' NETAJI'S DEATH
1.Kunizuka has recorded the last days of Bose and his death in a plane crash at Taipei
2.A Japanese interpreter confirmed that Netaji Subhas Chandra Bose died at a military hospital in Taipei after a plane crash in 1945, according to information released by a U.K. website set up to catalogue the last days of the nationalist leader.
3.Kazunori Kunizuka, who worked as an interpreter with Bose from 1943 to 1945, is still alive and has recorded in graphic detail in his diary the last days of Bose and his death as a result of a plane crash at Taipei on August 18, 1945, said the website bosefiles.info.
4.The information was conveyed to the website by Noburu Okabe, London correspondent of the Sankei Shimbun newspaper.
5.He also handed over a copy of the diary to the website.
---
GOVERNMENT IMPOSES MINIMUM IMPORT PRICE ON 173 STEEL ITEMS
1.The government has imposed a minimum import price (MIP) ranging from $341 to $752 per tonne on 173 steel products to provide relief to local steel makers hurt by an increase in cheap imports of these items.
2.A notification of the Directorate General of Foreign Trade (DGFT) said, "MIP is introduced against 173 HS Codes (iron and steel products)."
3.The MIP conditions are valid for six months from the date of the notification (February five) or until further orders, whichever is earlier, it said. However, the MIP will not be applicable on imports under the advance authorisation scheme and high-grade pipes used for pipeline transportation systems in the petroleum and natural gas industry. The notification said imports/shipment contracts (under Letter of Credit) entered into before February five are also exempted from the MIP conditions.
---
SOUTH ASIAN GAMES: INDIA WIN 19 MEDALS ON DAY 1 INCLUDING 14 GOLDS
India clinched 14 gold, and five silver medals on a highly productive day to top the medals tally with an overall count of 19. Sri Lanka, despite having a higher overall medal count of 21, occupied the second spot in the table owing to a lesser tally of gold medals (4). Wrestlers were the stars for India, grabbing as many as five gold medals followed by the swimmers who clinched four gold and three silver medals
---