CURRENT AFFAIRS FOR JANUARY 2016
Current Affairs for 4 January 2016
PRESIDENT MUKERJEE CLEARS FIVE LEGISLATION, GIVES MORE TEETH TO SC/ST ACT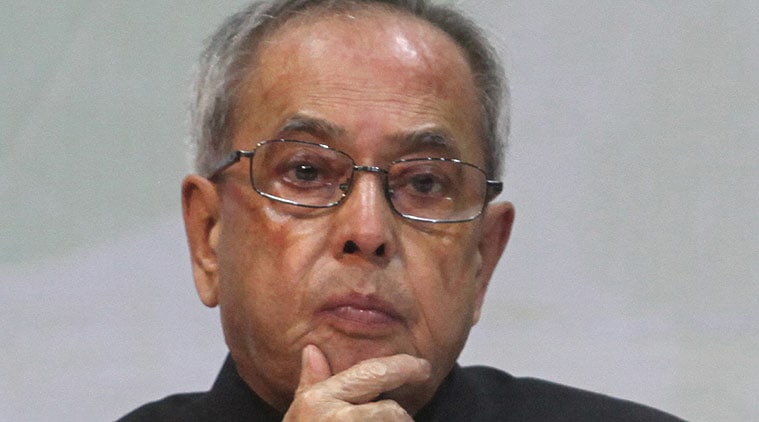 1.A law enabling setting up of commercial benches in select high courts and another on arbitration for speedy settlement of high value business disputes are among five legislations which have got nod from President Pranab Mukherjee.
2.Besides, a law for stringent action against those involved in crimes against persons belonging to Scheduled Castes and Scheduled Tribes has also got the assent from Mukherjee
3.Mukherjee gave nod to the Arbitration and Conciliation (Amendment) Act; the Scheduled Castes and the Scheduled Tribes (Prevention of Atrocities) Amendment Act; the Commercial Courts, Commercial Division and Commercial Appellate Division of High Courts Act; The Atomic Energy (Amendment) Act; and the Payment of Bonus (Amendment) Act, 2015, on Thursday
---
INDIA BEAT AFGHANISTAN 2-1 TO LIFT SAFF CUP TITLE FOR 7TH TIME
1.Sunil Chetri scored one of the most important goals of his career when his 101st-minute strike snatched an unlikely win for India in the final of the SAFF Suzuki Cup football tournament against Afghanistan on Sunday.
2.The Indians then withstood a barrage of attacks to lift the trophy for the seventh time, and after a gap of four years.
3.The result: India 2 (Jeje 72, Chetri 101) bt Afghanistan 1 (Zubayr 70).
---
NALCO ANNOUNCES SOCIAL SECTOR AWARDS
1.National Aluminium Company Limited (NALCO), a major Bhubaneswar-based Central public sector unit, announced social sector awards instituted for the first time.
2.Five prominent personalities have been nominated for Nalco Smiles Award, Nalco Kharavela Awards and Nalco Kalidas Awards which carry cash awards.
3.Besides, two more awards, Nalco Kalidas Awards, will be given away to Professor Harekrishna Satapathy, Vice Chancellor of Rashtriya Sanskrit Vidyapeetha, Tirupati and Professor Gangadhar Panda, Vice Chancellor of Jagannath Sanskrit Vishvavidyalaya, Puri in the field of teaching and propagating Sanskrit.
---
TUCK INTO YOUR FAVOURITE FOOD ON KRISHNA
1.It's floating restaurant and cottages in the Krishna near Bhavani Island. Andhra Pradesh is finally stepping into the league of big time tourism.
2.With tourism being high on the government agenda, every possible step is being taken to attract investors, both big and small, to change the face of Amaravati, the new capital of Andhra Pradesh which is eager to project itself as an international tourist destination.
3.The floating restaurant in the river is being introduced by the Goa-based Champions Yatch Club, a private yatch club which introduces boats and yatchs in water bodies across the country.
---
MAKE IN INDIA' COMES TO NORTH DELHI HOSPITAL
1.The Centre's 'Make in India' initiative could come to the Capital soon, with a municipal hospital in North Delhi being considered for manufacturing of medical devices.
2.The North Delhi Municipal Corporation's Rajan Babu Tuberculosis Hospital in Guru Teg Bahadur Nagar has seen the number of patients dip from about 700 to 200, making large parts of the premises unused.
3.Speaking at a committee meeting on Saturday to present the 2016-2017 budget, Mr. Bhardwaj said the civic body could earn over Rs.100 crore by renting out the hospital's buildings. The North body has been struggling to make ends meet for a year now, forcing it to look at leasing out property.
---
ONGC CLINCHES TITLE
1.Oil and Natural Gas Corporation (ONGC) relied on superior experience to get past a fighting Indian Railways 3-0 on penalties and win the 26th Lal Bahadur Shastri hockey tournament at the Shivaji Stadium here on Sunday.
The result (final):
ONGC 2 (Sumit, Diwakar Ram) bt Indian Railways 2 (Simrandeep Singh, Kush J. P.) on penalties.
Other awards: Top scorer: Diwakar Ram (ONGC); Player of the tournament: Simrandeep Singh (Railways); Upcoming player of the tournament: Ajit Pandey (Railways); Outstanding performance in a match: Vivek Sharma (IOC).
---
INDIA TO ROLL OUT RED CARPET FOR SILICON VALLEY CHIEFS
1.Chief Executives of companies such as Google's Sundar Pichai, Tesla's Elon Musk and Apple's Tim Cook, who met Prime Minister Narendra Modi in San Jose last September, are among the 2,000 startup invitees expected for unveiling the government's Start Up India initiative on January 16.
2.Indian startups received $9 billion in funding in 2015, which is half the total amount they could raise in the five years preceding 2015
3.The government has had talks with venture capitalists and incubator firms, as well as start-ups and higher education institutions such as IITs and IIMs on the strategies that can be deployed to promote new business ventures and the regulations that can be eased to facilitate risk-taking.
---