CURRENT AFFAIRS FOR JANUARY 2016
Current Affairs for 31 January 2016
ARMY CHIEF WHO ALSO MADE HIS MARK AS GOVERNOR: K.V. KRISHNA RAO PASSES AWAY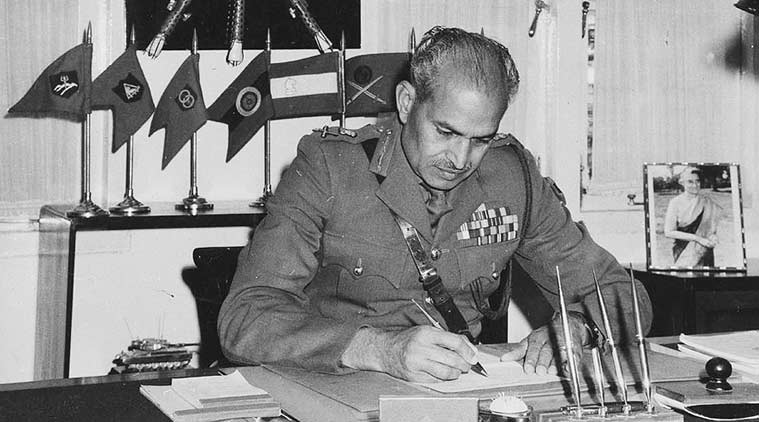 1.Former Jammu and Kashmir governor and retired chief of Army staff, General K V Krishna Rao, passed away on Saturday. He was 93. General Rao was commissioned in the Army in August 1942 and served in Burma, North West Frontier and Baluchistan during the Second World War.
2.He was part of Lord Mountbatten's Punjab Boundary Force during Partition, which saved lives in both East and West Punjab during extensive rioting. He saw action as a Company Commander with 3 Mahar, the infantry battalion he later commanded, in the Jammu and Kashmir operations of 1948.
---
10 HARYANA CRIME BRANCH UNITS DESIGNATED AS EOW

1.The Haryana government has designated 10 new units of State Crime Branch as Economic Offence Wing (EOW) to deal more effectively with financial sector irregularities.
2.Haryana Chief Minister Manohar Lal Khattar approved a proposal to designate 10 units of the State Crime Branch as EOW, an official spokesperson said here.
3.The decision has been taken to protect the interests of depositors and provide a powerful legal tool to contain the irregularities and discrepancies in the financial sector, he said
---
IN A FIRST, ALL-WOMAN NAVAL TEAM TO GO AROUND THE WORLD UNDER SAIL
1.Another male bastion is giving way. The Navy has firmed up its plans to embark on all-women circumnavigation under sail in August 2017, in a bid to push the frontiers of gender constructs. Six women naval officers shortlisted for the historic voyage are training under the first Indian solo circumnavigator on a sail boat, Commander Dilip Donde.
2.A whole new sloop, of the class of the legendaryINSV Mhadei with over one-lakh nautical miles under the keel and two circumnavigations behind it, is being built for the purpose. (Cdr Abhilash Tomy took the boat on a non-stop, unassisted solo circumnavigation in the wake of Cdr Donde's feat).
---
CINEMAS, SHOPS, BANKS MAY SOON WORK 24/7
1.The government has framed a new model law that will allow cinema halls, restaurants, shops, banks and other such workplaces to be open 24/7. The law will also enable women to work during the night in such offices with mandatory cab services and other workplace facilities for them.
2.The government has sent a draft Cabinet note on Model Shops and Establishments (Regulation of Employment and Conditions of Services) Act, 2015 for inviting comments from various Ministries and government departments. This will act as an advisory to the State governments which will have the option to either adopt this model law or make changes to it according to local needs.
3.For the first time, godowns, warehouses or workplace related to packaging activities are proposed to be covered under the law.
4.The draft law proposes to cover all premises, barring factories, or shops with work related to printing, banking, insurance, stocks and shares, brokerage or theatres, cinema and "any other public amusement" which is currently not covered under the Factories Act 1948.
---
 CELLPHONE OUTPUT TOUCHES 100 MN
1.Mobile phone production in India has reached 100 million with leading companies setting up their manufacturing base in the country, Telecom Minister Ravi Shankar Prasad said on Saturday.
2."We have attracted around 15 new mobile plants." "Earlier in 2014, 68 million (mobile phones) were being manufactured and now 100 million are being manufactured," Mr. Prasad said at Global Business Summit here. Smartphone sales in India also reached 100 million by the end of December, 2015, he said.
3.Indian Cellular Association Founder and President Pankaj Mohindroo said that in terms of value, mobile phone production in the country has increased by 95 per cent in the ongoing financial year as compared to the previous fiscal.
---
KERBER LEAVES SERENA'S HOPES IN TATTERS
1.On a night when Steffi Graf loomed large over Rod Laver Arena, an inspired Angelique Kerber stunned Serena Williams in a three-set classic to win the Australian Open on Saturday and become Germany's first Grand Slam champion in 17 years.
2.In the ultimate tribute to her childhood hero, Kerber foiled Serena's bid to match the German great's tally of Grand Slam titles, closing out a magnificent 6-4, 3-6, 6-4 win in her first major final. The seventh seed's triumph secured her nation's first Grand Slam win since Graf raised her 22nd and final trophy at the 1999 French Open.
3.The seventh-seed becomes Germany's first Grand Slam champion in 17 years; Jamie Murray-Bruno Soares duo triumphs.
---
CHELSEA SIGN USA DEFENDER MATT MIAZGA
1.Chelsea have signed United States defender Matt Miazga from New York Red Bulls, the English Premier League champions announced on Saturday.
2.Miazga agreed a four and a half year contract with the west London club as they look to the future at their problematic centre-back position.
3.With John Terry in the twilight of his career and Gary Cahill and Kurt Zouma both prone to inconsistent form, Chelsea's defence has been far from impregnable and Miazga could provide the answer if he continues his rapid development.
---
HARYANA GOVERNMENT EASES NORMS TO ATTRACT INVESTMENTS 
1.In a bid to attract investments, Harayana government has eased various norms and has come up with single window clearance system for setting up of industries in the state, Chief Minister Manohar Lal Khattar today said.
2."We are here to attract investments in Haryana. We are going to organise an investors' summit in our state on March 7-8. We have introduced single window clearance system with time bound prospective so that the investors can have a hassle free system for investments,"
3.Khattar said the state government has set up 31 administrative blocks where the investors won't need Change of Land Use ( CLU) clearance to set up industries while there are 75 more blocks where CLUs will be given in a time bound manner," he said.
4."If someone is investing something below Rs 10 crore, there is no need for the entrepreneur to come to the state government, he can get all clearances locally under the deputy commissioner.
---