DECMBER CURRENT AFFAIRS
Current Affairs for 23 December 2015
SENSING PUBLIC MOOD, RAJYA SABHA CLEARS JUVENILE JUSTICE BILL
1.The Rajya Sabha on Tuesday cleared the Juvenile Justice (Amendment) Bill, 2015, lowering the age of a legally defined juvenile from 18 to 16 in the case of heinous crimes.
2.The Minister said no juvenile would be sent to jail directly. "If juveniles are sentenced to jail, they will be sent to a borstal until they are 21 years old, after which there will be a review".
---
7 TEMPLES GET SOLAR POWER UNITS
1.Seven temples in Tiruchi, Perambalur and Pudukottai districts are being provided with solar power units with a view to bring down the expenditure towards power consumption.
2.The Rockfort Sri Thayumanaswamy Temple in Tiruchi, Sri Mathura Kali Amman Temple in Siruvachur, Sri Subramanyaswamy Temple in Kumara Vayalur, Sri Vekkali Amman Temple in Woraiyur, Sri Jambukeswarar – Akilandeswari Temple in Tiruvanaikovil have set up the solar power units.
3. The solar units of varying capacities depending on the requirement have helped bring down the power bill, although the plan involved an initial investment of Rs. 3 lakh to Rs. 9 lakh depending on the capacity of the solar power plants.
---
MODI VISIT TO REASSURE MOSCOW
1.Prime Minister Narendra Modi will leave for Moscow on Wednesday with a slew of defence acquisitions worth an estimated $10 billion and nuclear and space cooperation agreements to be signed during the annual summit with President Putin.
2.The big announcement during Mr. Modi's visit would be the purchase of five S-400 Triumf air defence systems by India, expected to cost about USD 5-6 billion. India is also likely to announce the purchase of four additional improved Talwar class stealth frigates from Russia.
---
18 UNIVERSITIES TO ADOPT 150 VILLAGES IN PUNJAB
1.Punjab Chief Minister Parkash Singh Badal on Tuesday launched 'Sampooran Gramin Vikas' programme under which 18 private and government universities will adopt 150 villages.
2.While formulating the plan thrust would be on education, healthcare and vocational training.
3.While Guru Nanak Dev University, Punjabi University, Punjab University, Central University of Punjab, Maharaja Ranjit Singh Technical University, Punjab Technical University, Lovely Professional University, Chandigarh University, Desh Bhagat University, Chitkara University, Ryat Bahra University, Sri Guru Granth Sahib University, Guru Kashi University, Adesh University, GNA University and Sant Baba Bhag Singh University also agreed to adopt five villages each.
---
KHOLI VENTURES COMMITS $100 MN FOR ZYNERGY SOLAR
1.Zynergy Solar Projects & Services, promoted by first generation serial entrepreneur, Rohit Rabindernath, has secured an investment commitment of $100 million from UK-based Kohli Ventures over the next three years to support its expansion plans that include setting up of new Rs.400 crore solar manufacturing plant.
2.Zynergy, a Chennai-headquartered company which is now focused on rural-centric off-grid solar products, has so far received close to $10 million from global VC firm Kohli Ventures, which has now more than 26 per cent stake in the company.
3.Zynery is set to expand its product range from solar inverters to solar pumps and other related products in the immediate term. Also, the company is preparing to expand beyond off-grid segment to transform into a solar product and application specialist.
---
L&T LEADING THE WAY TO MAKE JAIPUR INDIA'S FIRST SMART CITY
1.Larsen & Toubro's Smart World & Communication business vertical is leading the way to make Jaipur India's first Smart City by creating a host of smart solutions like Wi-Fi hotspots, citizen interactive information kiosks, surveillance cameras, environmental sensors, parking information systems and remote kiosks with facility management services at select locations in the city.
2.L&T has received the mandate from Jaipur Development Authority (JDA), which is leading the initiative to equip Jaipur with world-class digital facilities targeted primarily at the heavy tourist traffic that the city attracts. All kind of information about the city, its rich heritage and history, locations, directions, distances, etc. will all now be available at the click of a button to tourists and citizens.
---
SANIA MIRZA-MARTINA HINGIS NAMED WOMEN'S DOUBLES WORLD CHAMPIONS BY ITF
1.The formidable pairing of Sania Mirza and Martina Hingis was named as Women's Doubles World Champions by the International Tennis Federation (ITF) in recognition of their stupendous success in season 2015.
2.Sania and Martina joined forces in March this year but proved a force to be reckoned with in 2015, winning two Grand Slam titles at Wimbledon and the US Open, and seven further tournaments.
---
OVER A MILLION MIGRANTS AND REFUGEES HAVE REACHED EUROPE THIS YEAR, SAYS IOM
1.More than a million people have now reached Europe through irregular means in 2015, the International Organisation for Migration has announced, in what constitutes the continent's biggest wave of mass migration since the aftermath of the second world war.
2.Out of a total of 1,005,504 arrivals by 21 December, the vast majority – 816,752 – arrived by sea in Greece, the IOM said. A further 150,317 arrived by sea in Italy, with much smaller figures for Spain, Malta and Cyprus. A total of 34,215 crossed by land routes, such as over the Turkish-Bulgarian border.
3.The overall figure is a four-fold increase from 2014's figures, and has largely been driven by Syrians fleeing their country's civil war. Afghans, Iraqis and Eritreans fleeing conflict and repression are the other significant national groups.
---
1,671 PROJECTS GOT SECURITY CLEARANCE IN 2015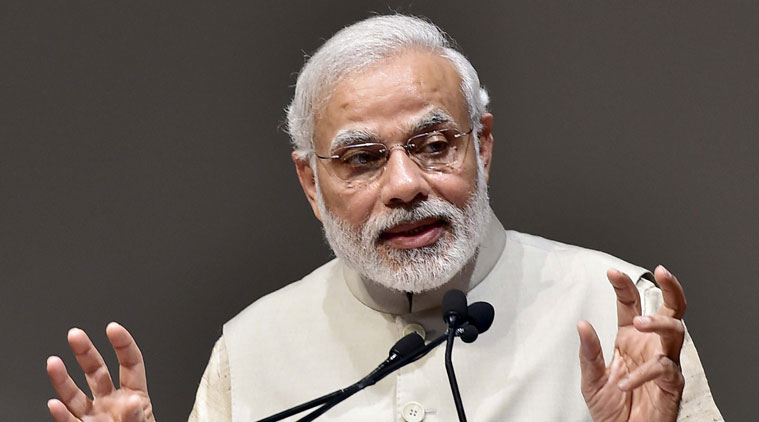 1.As part of its ease-of-doing business policy, the Union government has lifted restrictions and given security clearance for 1,671 projects, almost double the number (815) in 2014.
2.In 2013, when the United Progressive Alliance was in power, 712 projects were given clearance.
3.An interesting aspect is the clearance given to 55 proposals for opening liaison offices in India. At least 58 proposals for foreign direct investment were cleared through the Foreign Investment Promotion Board route and 192 projects of the Department of Industrial Policy and Promotion (DIPP).
4.The U.S. has received the green signal for the highest number of 18 projects, followed by Hong Kong (11), France (nine), China (eight), Germany (six), the U.K (four) and Japan (three). Bangladesh has been given clearance for two projects.
---