CURRENT AFFAIRS
Current Affairs for 22 February 2016
SCHEME FOR PROJECTS IN NAXAL ZONES EXTENDED
The Environment Ministry has extended to December 2018 a scheme granting default Forest Department approval for public utility projects in Naxal-affected regions.
Such a scheme has been in place since 2011 in 117 districts, including those in Jharkhand, Maharashtra and Telangana.
Sunday's directive is an extension of this programme that lapsed in December 2015.
---
'FIRE AT SEA' MIGRANT DOCUMENTARY WINS BERLINALE 2016 GOLDEN BEAR
As another film festival comes to an end, it's time to celebrate and commemorate with the announcement of the awards. The 66th Berlin Film Festival just ended (my own recap is coming soon), and the winners were announced at the Closing Ceremony, including the winner of the coveted Golden Bear for Best Film. That top prize was given to a film called Fire at Sea, a documentary from filmmaker Gianfranco Rosi about migrants crossing the Mediterranean and the refugee crisis affecting Europe and the Middle East. A very political choice, considering how important the issue is right now, but not unexpected. French filmmakerMia Hansen-Løve won a Silver Bear for Best Director for the film Things to Come. See all winners below
---
RENJITH MAHESWARY BAGS SILVER AT DOHA
Triple jumper Renjith Maheswary won a silver to take India's medal tally to five in Asian indoor athletics championships here on Sunday.
Maheswary's modest effort of 16.16m saw him finish second behind Kazakhstan's Roman Valiyev (16.69m). Rashid Ahmed Al Mannai won the bronze with 15.97m.
In 60m hurdles, Gayathry Govindaraj qualified for the final with a personal best of 8.38s.
---
GOVT. MAY PENALISE HIGHER PF SAVINGS
Budget 2016-17 could penalise voluntary investments over Rs 1.5 lakh into Employees' PF and General PF accounts, in a bid to prod people into investing their savings in other alternatives such as the National Pension System.
While investments into tax-saving small saving schemes like the Public Provident Fund are restricted to Rs 1.5 lakh a year, it is possible for employees to top up their EPF and GPF contributions beyond that limit. Though such investments don't lower an individual's taxable income beyond the Rs 1,50,000 allowed annually under Section 80 C of the Income Tax Act, the interest earned on them remains tax-free.
The GPF is offered to government employees, while EPF benefits are mandatory for all organisations with 20 or more employees earning upto Rs 15,000 a month. Those earning over the Rs 15,000 ceiling can contribute to EPF on a voluntary basis.
---
MALAYALAM FILM WINS CRYSTAL BEAR AT BERLINALE
Malayalam film Ottaal (The Trap) won a prestigious Crystal Bear award at the Berlin film festival on Saturday. An eleven-member youth jury (between 11-14 years of age) awards Crystal Bears to the best feature-length and best short films in the children's category.
Ottaal, directed by Jayaraj Rajasekharan, tells the story of a young boy and his grandfather. It is adapted from Anton Chekhov's story Vanka.
The jury said, "This exceptional movie touched us all with its irresistible images of nature, laid-back music and amazingly gifted actors. The unique way of filming certain details blew us away. We think it's important that such a sad and serious topic be tackled in a movie, though the film also managed to capture the humour and joy of life."
---
IITS TO HOLD ENTRANCE EXAM ABROAD FOR FOREIGN STUDENTS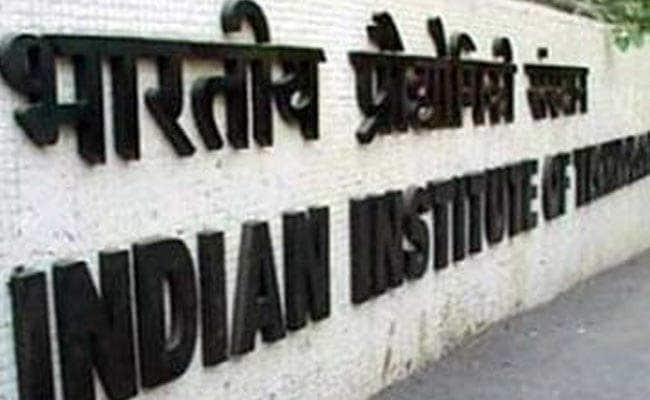 In a bid to attract more international talent, the prestigious IITs for the first time are planning hold their entrance tests in Singapore, UAE, Ethiopia and SAARC nations next year to select foreign students for undergraduate and postgraduate courses.
At recent a meeting between officials of HRD and External Affairs ministries, eight countries including Afghanistan, Bangladesh, Nepal, Pakistan and Sri Lanka (all SAARC member nations), Ethiopia in Africa, Singapore and Dubai (UAE) have been zeroed in on for holding entrance tests for foreign nationals from next year onwards.
The students will be selected through a common entrance exam which would be administered by the IIT with the help of Indian missions in these countries.
---
102-YEAR-OLD SELLS HER GOATS FOR RS 22,000 TO BUILD TOILET AT HOME
Even as the corporate sector has failed in its target of building toilets in schools across the country – one of the important announcements of Prime Minister Narendra Modi's Independence Day speech last year – a 102-year-old woman in a remote village in Chhattisgarh is in the vanguard of a campaign to build toilets at home.
Kuwarbai Yadav set an example by selling off her goats for Rs 22,000 for building a toilet. The frail figure was also seen moving door to door in Kotabharri village in Dhamtari district, motivating people to achieve open-defecation free zone.
---