DECMBER CURRENT AFFAIRS
Current Affairs for 19 December 2015
FORMER DEFENCE SECRETARY R.K. MATHUR APPOINTED CIC
1.Former Defence Secretary R.K. Mathur has been appointed the Chief Information Commissioner (CIC).
2.The post had fallen vacant after Vijai Sharma completed his tenure on December 1.
3.Mr.Mathur will serve in the post for about three years, till he attains the age of 65.
---
MOTHER TERESA TO BE CANONISED NEXT YEAR
1.Mother Teresa, celebrated for her work with the poor in Kolkata, is expected to be canonised as part of the Pope's Jubilee year of mercy.
2.In the Vatican's Jubilee calendar, September 4 is already marked as a day dedicated to the late nun's memory and her canonisation is likely to take place then.
3.She was beatified by Pope John Paul II in 2003, a first step towards sainthood.
---
JUSTICE VIRENDRA SINGH APPOINTED UP LOKAYUKTA
1.The 66-year-old former Allahabad High Court judge will take oath on Sunday.
2.Justice Singh, who belongs to the Yadav community, served in the Allahabad High Court from 2009 to 2011.
3.Justice Chandrachud, Mr. Yadav and Leader of Opposition in the Assembly Swami Prasad Maurya had formed a committee to shortlist a name for the new Lokayukta.
---
BIHAR TO BAN LIQUOR SALES IN PHASED MANNER
1.The Bihar government will ban liquor sale and consumption in phases from April
2.The Excise and Prohibition Minister said foreign liquor, till it was phased out, would be sold through retail outlets of the Bihar State Beverage Corporation Limited (BSBCL) in "municipal" areas. "But it will not be sold in villages," he said.
---
ODISHA TO GET ITS FIRST ROCK GARDEN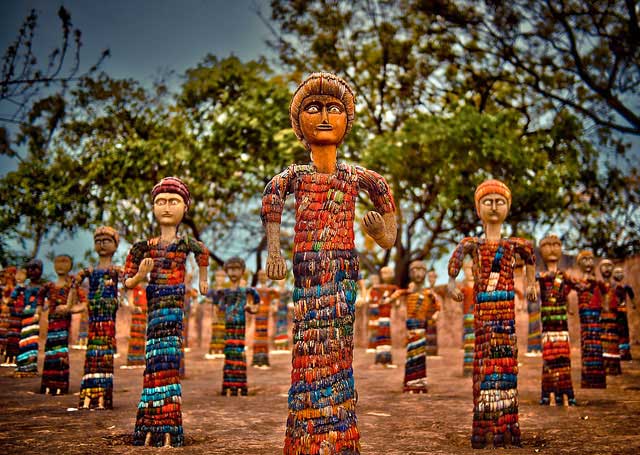 1.Odisha's first rock garden will come up in Berhampur.
2.The State government has already sanctioned Rs.5.37 crore for the project.
3.Only solar energy would be used in the garden to create awareness regarding renewable energy sources.
---
PADMASREE WARRIOR JOINS STARTUP NEXTEV AS CEO, TO RACE WITH TESLA IN ELECTRIC CAR SEGMENT
1.India-born Padmasree Warrior, one of Silicon Valley's high-profile women executives, has been appointed as the US CEO of a Chinese firm which is building an electric car to compete with American electric car manufacturer Tesla.
2.Warrior, 55, will be the Chief Development Officer and CEO of the US startup NextEV.
---
COMMONWEALTH TT CHAMPIONSHIPS: INDIAN MEN BREAK 11-YEAR GOLD DROUGHT, WOMEN SETTLE FOR SILVER
Indian men claimed the team championship beating England 3-1 while the women squad had to satisfy themselves with the silver medal after losing to Singapore 1-3 in the final of the 20th Avadh Commonwealth Table Tennis Championships here today.
---
INDIA ENTERS GUINNESS BOOK FOR CONDUCTING THE WORLD'S LARGEST PRACTICAL SCIENCE LESSON
1.2,000 students from schools across the national capital who attempted to conduct 'world's largest practical science lesson' at Indian Institute of Technology (IIT) last week have entered Guinness Book for World Records.
2.The earlier record was in credit of Northern Ireland which had conducted a similar experiment with 1,339 students.
3. During the experiment they managed to together turn methylene blue "reddish-brown" and rapidly decompose hydrogen peroxide to produce foamy ropes as a part of the Elephant's toothpaste reaction.
---