DECMBER CURRENT AFFAIRS
Current Affairs for 18 December 2015
HUBBLE SPOTS FIRST EVER SUPERNOVA EXPLOSION
1.The Hubble Space Telescope has captured the image of the first-ever predicted supernova explosion that offers a unique opportunity for astronomers to test how mass — especially that of mysterious dark matter — is distributed within a galaxy cluster.
2.Many stars end their lives with a bang, but only a few of these stellar explosions have been caught in the act.When they are, spotting them successfully has been down to pure luck — until now.
3.On December 11, astronomers not only imaged a supernova in action, but saw it when and where they had predicted it would be.
4.The supernova, nicknamed Refsdal, has been spotted in the galaxy cluster MACS J1149.5+2223.
---
PM MODI CHOOSES AGENDA FOR DGPS' MEET TO BE HELD IN GUJARAT
1.Prime Minister Narendra Modi has himself chosen the agenda points for the three-day Directors-General of Police (DGP) conference to be held in Rann of Kutch in Gujarat from Friday.
2.The top policemen of the country would be on their toes for the next three days, performing yoga and giving impromptu presentations on various internal security topics.
3.On Mr. Modi's suggestion, three key agenda points are being included: Disaster management-Bhuj Experience, women safety and tourist police, Inter-State police Coordination and Police Universities.
---
RAJASTHAN TO LAUNCH JAL SWAVLAMBAN YOJANA NEXT MONTH
1.The Rajasthan government will launch Jal Swavlamban Yojana, a self-reliance water scheme next month, at an estimated budget of Rs. 1500 crore.
2.Baboo Lal Verma, State's Transport Minister said, Chief Minister Vasundhara Raje gave final nod to the proposal during a top-level meeting in Jaipur on Wednesday.
---
REVA KHETRAPAL TAKES OATH AS DELHI LOKAYUKTA
1.Former Delhi High Court judge, Justice Reva Khetrapal, took oath as Delhi's new Lokayukta at Raj Niwas Thursday.
2.Her tenure will be for five years.
3.A four-member panel had in October chosen Khetrapal's name for the post of Lokayukta.
---
RS.40,000-CR. DEFENCE DEAL GETS NOD
1.The Defence Acquisition Council (DAC) chaired by Defence Minister Manohar Parrikar on Thursday cleared the purchase of five S-400 Triumf long-range air defence systems from Russia.
2.In addition to this, the DAC also cleared six proposals worth about Rs. 26,000 crore.
3.Contract likely to be the highlight of Prime Minister Narendra Modi's visit to Russia next week.
---
BIHAR CM NITISH KUMAR ANNOUNCES SETTING UP OF FIVE NEW MEDICAL COLLEGES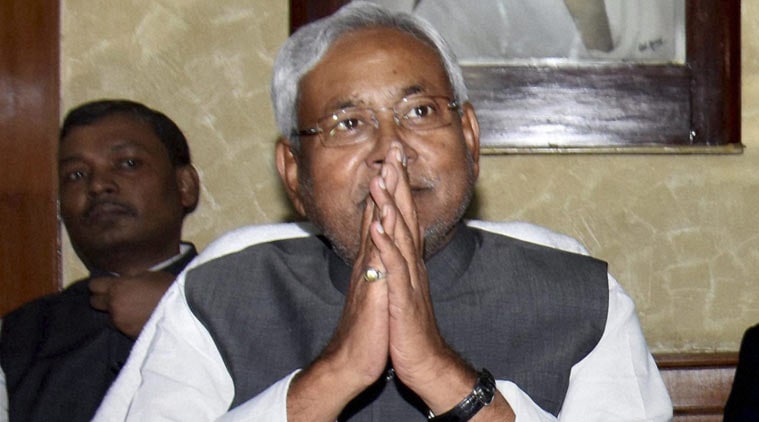 1.The medical colleges would be opened as per specifications of MCI (Medical Council of India) and all of them would have nursing colleges.
2.The chief minister directed that free medicines should be provided to the needy without any interruption in government hospitals.
3.Kumar directed to open an de-addiction centres in every district, which was considered important as the CM has already committed to ban liquor in the state from April 1, 2016.
---
AIIMS TO RUN NEW 120-BED NIGHT SHELTER
1.Union Health Minister J.P. Nadda on Thursday inaugurated a 120-bed night shelter at AIIMS here to alleviate the hassles experienced by outstation patients and their accompanying relatives.
2.The shelter will serve the public on the 'first come, first served' basis. A person using the shelter is being provided with washroom facilities, bed with blanket, and breakfast.
---
FEDERAL RESERVE HIKES RATES, INDIAN STOCKS GAIN
1.The Federal Reserve raised interest rates for the first time in almost a decade, signalling that the U.S. economy had largely tided over the fallout of the 2007-2009 financial crisis. It raised the range of federal funds rate by a quarter of a percentage point.
2.Investors in India shrugged off the decision, with stocks surging and the rupee closing at a one-month high. The increase, which had been factored in by most market participants, ended the uncertainty over the Fed's timing and helped the BSE Sensex climb almost 310 points.
---