CURRENT AFFAIRS
Current Affairs for 16 February 2016
ASIF KAPADIA WINS BEST DOCUMENTARY BAFTA FOR 'AMY'
1.Indo-British filmmaker Asif Kapadia has won the Bafta for his poignant documentary "Amy" on late British singer Amy Winehouse.
2.Kapadia's Oscar nominated film beat "Cartel Land", "He Named Me Malala", "Listen to Me Marlon" and "Sherpa" to win the honour.
3.The filmmaker in his acceptance speech paid tribute to the tragic star, who died in 2011 at the age of 27, following a battle with drug and alcohol.
4.It is Kapadia's third trophy at the British Film Awards. He previously won for sports documentary "Senna" in 2012 and Irrfan Khan-starrer "The Warrior" in 2003.
---
DU GETS A NEW V-C
1.Yogesh Kumar Tyagi, currently Dean of Faculty of Legal Studies at South Asian University, has been appointed Vice-Chancellor of Delhi University, a position which saw much controversy during the term of his predecessor Dinesh Singh.
2.The HRD ministry appointed Mr. Tyagi for a term of five years after his name was chosen from a panel of four persons by President Pranab Mukherjee, who is the Visitor of all central universities. The appointment of the DU V-C had been pending for three months since Singh left that office on October 28 last year and Sudheesh Pachauri was the acting V-C.
3.Last week, the HRD ministry had forwarded four names to the President who makes the final selection.
---
RAJE INAUGURATES RAJASTHAN JUDICIAL ACADEMY BUILDING
1.Chief Minister Vasundhara Raje on Monday said coordination among judiciary, legislature, executive and media was needed for good governance and social security.
2.She said this while speaking on Criminal Justice Delivery System and Role of Trial at the concluding ceremony of judges' training after inaugurating Rajasthan State Judicial Academy building.
3.Ms Raje suggested that the judicial academy needed to be linked with the police and administrative academies for a comprehensive training programme through exchange of ideas.
4.Noting that technology can play a vital role in ensuring speedy justice, the Chief Minister said, "Video conferencing is a strong means of addressing the delay. It can save time, energy and the resources."
5.Speaking about "Nyay Apke Dwar" initiative, Ms Raje said like Lok Adalats, this has contributed immensely in deciding about 70,000 pending revenue cases in the State in just two months.
---
ISRAEL EX-PREMIER BEGINS PRISON TERM
1.Ehud Olmert, once feted for his peace efforts with the Palestinians, on Monday became Israel's first former Premier to serve jail time as he began a 19-month sentence for bribery and obstruction of justice.
2.With the nation transfixed and Israeli television broadcasting live, the 70-year-old entered the Maasiyahu prison in the central city of Ramle just before 10:00 am (0800 GMT).
3.He was escorted to the prison by officers of Israel's Shin Bet domestic security agency as a crowd of journalists watched from nearby.
4.A debonair man reputed to have a taste for fine cigars, Olmert's prison term closes a chapter in a long legal odyssey since he left office in 2009.
5.The charges against him date to before his time as Prime Minister, to the years when he served as Mayor of Jerusalem and Economy Minister, among other positions.
---
MYSURU RETAINS CLEANEST CITY TAG
1.Mysuru city in Karnataka retained the top position in Swachh Bharat Rankings for 2015 that were released on Monday by the Ministry of Urban Development.
2.Compared to the 2014 rankings, Chandigarh has replaced Tiruchirapalli of Tamil Nadu in the second rank while Dhanbad of Jharkhand is reeling at the 73rd slot, the lowest rank.
3.Compared to the previous rankings, NDMC of New Delhi has moved upward from rank 7 to 4, south MCD from 47 to 39 and North MCD from 47 to 43. Each MCD, however, has gone downhill from 47 rank in 2014 to 52 in 2015.
---
NEPAL PRIME MINISTER KP SHARMA OLI SAYS INDIA VISIT AIMED AT NORMALISING TIES
1.Nepal Prime Minister KP Sharma Oli today said his maiden visit to India this week is aimed at bringing bilateral ties back on track by clearing "misunderstandings" even as he defended the new Constitution, opposed by Madhesis, as "inclusive and democratic".
2.Mr Oli's much-anticipated visit to India at the invitation of Prime Minister Narendra Modi comes days after agitating Madhesis, largely of Indian-origin, ended their crippling protests and blockade that had soured the bilateral ties.
3.The Constitution was endorsed by overwhelming 85 per cent members of the Constituent Assembly, he added.
4.Madhesis say the new Constitution leaves them politically marginalised by dividing the country into seven provinces.
5.Mr Oli said that his government is pursuing the policy of dialogue, unity and consensus among all political parties in case of certain demands and grievances by some groups.
---
SAG: INDIAN BOXERS BAG ALL SEVEN GOLDS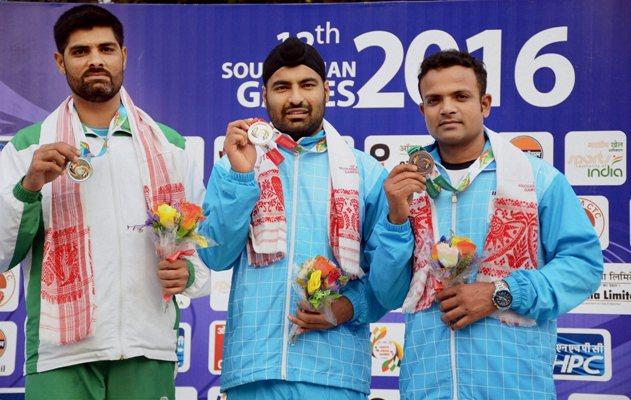 1.India, on Monday, made a clean sweep in the men's boxing event of the 12th South Asian Games here, bagging all the seven gold medals on offer.
2.L. Devendro Singh, Madan Lal, Shiva Thapa, Dheeraj, Manoj Kumar, Mandeep Jangra and Vikas Krishan won their bouts with facile victories. The women's finals in three weight categories will be held on Tuesday.
3.India won seven gold and one silver in judo on the penultimate day. Bhupinder Singh (60kg), Jasleen Singh Saini (66kg), Manjeet Nadal (73kg), Karanjeet Singh Maan (81kg) in the men's and Sushila Devi Likmabam (48kg), Kalpana Devi Thoudam (52kg), Anita Chanu Angom (57kg) in the women's clinched gold. Sunibala Devi Huidrom claimed silver, losing to Phupu Lhamukhatri of Nepal in 63kg final.
---
CANCER RESEARCHERS CLAIM 'EXTRAORDINARY RESULTS' USING T-CELL THERAPY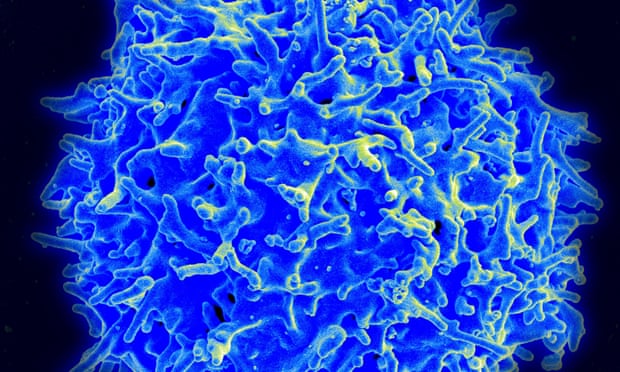 1.Scientists are claiming "extraordinary" success with engineering immune cells to target a specific type of blood cancer in their first clinical trials.
2.Among several dozen patients who would typically have only had months to live, early experimental trials that used the immune system's T-cells to target cancers had "extraordinary results".
3.In one study, 94% of participants with acute lymphoblastic leukaemia (ALL) saw symptoms vanish completely. Patients with other blood cancers had response rates greater than 80%, and more than half experienced complete remission.
---
POLICY FOR CAPITAL GOODS INTRODUCED

1.The government introduced a National Capital Goods Policy to spur capital goods sector and the Make in India initiative.
2.Anant Geete, Minister, Heavy Industry and Public Enterprise unveiled the policy during the Make in India Week programme and said it was part of the government's commitment to turn the country into a world class hub for capital goods. Mr.Geete said the objective of the policy was to increase production of capital goods from Rs. 2.30 lakh crore in 2014-15 to Rs. 7.50 lakh crore in 2025 and raising direct and indirect employment from the current 8.4 million to 30 million. The policy envisages making India a net exporter of capital goods and aims at facilitating improvement in technology across sub-sectors, increasing skill availability, ensuring mandatory standards and promoting growth and capacity building of MSMEs, Mr. Geete said.
3.Addressing a seminar on capital goods sector organized by the Confederation of Indian Industry (CII) in partnership with Department of Industrial Policy and Promotion (DIPP) and the Government of Maharashtra, Mr. Geete said, "The aim is to create game-changing strategies for the capital goods sector."
---
WHOLESALE PRICES DECLINE FOR 15TH CONSECUTIVE MONTH
1.India's wholesale prices continued to fall in January 2016 — with the pace of price decline touching 0.9 per cent from 0.73 per cent in December — marking the fifteenth successive month of contraction in the wholesale price index for inflation.
2.Experts said that the surge in the pace of price decline was driven by the global meltdown in commodity prices impacting energy and manufactured product costs. While food articles continued to see a rise in prices, the pace slowed down from 8.17 per cent in December 2015 to 6.02 per cent in January.
3.Official data released Monday also included a revision in the wholesale price inflation numbers for November 2015 from -1.99 per cent earlier to -2.04 per cent.
---