CURRENT AFFAIRS FOR JANUARY 2016
Current Affairs for 14 January 2016
E-WASTE CAN PRODUCE MORE GOLD THAN MINING
1.E-waste, which comprises precious metals like gold and silver, can produce more gold than what is obtained through mining, a senior academician said today. Fifty pounds of gold and 20,000 pounds of copper could be extracted from one million discarded cell phones, if processed properly,
2.About 64.5 million tonnes of e-waste are generated annually of which, only around 40 per cent is processed properly. India ranked third in the world in e-waste generation per annum.
3.Adding that the country generated 1.7 million tonnes of e-waste in 2014. The volume of e-waste is increasing everyday, thus becoming a major environmental concern even as the common man is unaware of his contribution to it.
---
NORTH-EASTERN STATE CAPITALS TO BE LINKED BY RAIL BY 2020: MOS RAILWAYS MANOJ SINHA
1.Minister of State for Railways Manoj Sinha today said the capitals of all north-eastern states would be connected by rail by 2020 and Agartala would be brought onto the map of broad gauge network by March.
2.The project is funded by the Government of India for connecting Tripura and West Bengal via Bangladesh, he said.
3. Process of acquiring land in Bangladesh was complete and in India, it would start soon, he said adding a 3.7 km-long railway track on Indian side would be a viaduct (through an elevated corridor) to reduce the cost of acquisition of land.
4.Laying of railway line from Agartala to Sabroom in South Tripura district bordering Bangladesh would be completed by 2018.
---
HIGH-POWER BODY TO LEAD 'NAMAMI GANGE'
1.The Central government will be setting up a Special Purpose Vehicle (SPV) for its ambitious programme Namami Gange or Clean Ganga initiative.
2.Hydel power projects on the river, especially in Uttarakhand, and the effect it has on the flow of the river and how to balance this with requirements of power in various States will also be studied. "Datarest, a Dutch company, will be looking at issues related to distribution and flow in the Ganga and any decision on hydel projects will be taken after that,"
3.Hydel projects have been looked at as a cause of environmental degradation in the sensitive Himalayan ecosystem. These are said to have seriously affected the flow in the river, affecting downstream areas.
4.A major conference called Jal Manthan will be called in February to discuss all these issues, and to carve out a special plan for the Ganga, within a larger water policy for other rivers.
---
EPFO MAY PAY 8.9% INTEREST
1.Nearly 8.7 crore employees are in for some good news with the government likely to declare an 8.9 per cent returns on their provident fund savings for 2015-16, the highest rate in five years.
2.While Public Provident Fund (PPF) offers 8.7 per cent rate of return, post office deposits fetch interest rates in the range of 4 to 8.4 per cent. The interest rate on deposits in National Savings Certificates (NSC) is 8.5 to 8.8 per cent at present.
3.The recently launched Sukanya Samriddhi Account Scheme (savings scheme for the girl child) gives 9.2 per cent interest rate for 2015-16. EPF savings are exempt from income tax, making the returns even more attractive.
4.The Finance, Investment and Audit Committee (FIAC) of the EPFO will meet next Monday to consider the 8.9 per cent annual dividend proposed on PF savings.
---
CENTRE CLEARS NEW CROP INSURANCE SCHEME
1.The Union government on Wednesday approved the much-talked about new crop insurance scheme in which it has kept the premium amount for farmers at a maximum of two per cent for foodgrains and oilseeds while capping it up to five per cent for horticulture and annual commercial crops.
2.The new scheme is being perceived as Prime Minister Narendra Modi's first significant move to address rural hardship and woo rural voters ahead of key elections.
3.The scheme will have a uniform premium of only two per cent to be paid by the farmers for all kharif crops and 1.5 per cent for all rabi crops. In case of annual commercial crops such as cotton and horticultural crops, it will be only five per cent.
4.The premium rates to be paid by farmers are kept very low and the balance premium will be paid by the government to provide full insured amount to the farmers against crop loss on account of natural calamities.
5.There is no upper limit on government subsidy. Even if the balance premium is 90 per cent, it will be borne by the government.
---
CHINESE MOBILE COS MAY SET UP PLANTS IN INDIA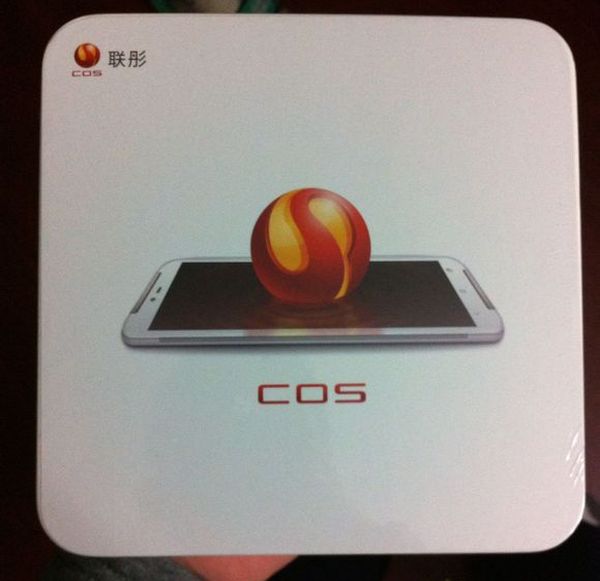 1.Chinese mobile phone makers have started looking at India to set up base and may line up investments worth $2 to $3 billion in the next two years. The investments could help generate jobs for about 1 to 2 lakh people, said the Indian Cellular Association (ICA).
2."They (the Chinese companies) are still seeing India as the hottest next destination, ICA National President Pankaj Mohindroo said during a China-India Mobile Phone and Component Manufacturing Summit. This is a huge endorsement of PM Modi's 'Make in India' vision," said Mr. Mohindroo.
---
DISTRIBUTION LOGISTICS TO INVEST RS.750 CRORE
1.DLI is setting up integrated logistics park at Anekal near Bengaluru at an investment of Rs.300 crore. It is spread over 120 acre. It is expected to be commissioned in six months and will connect Chennai and Kochi Ports.
2.It would be DLI's second facility in Bengaluru after Marigold container freight station at Devangonthi. The logistics park will have warehouses in custom-bonded area and domestic area of 7,500 sq.mts and automobile logistics park on five acres.
3.It will also have liquid cargo storage and distribution facilities. Railway sidings will get ready by July.
4.Regarding the 120-acre free trade warehousing facility at Manali, Mr Sathianathan said they would be investing Rs.450 crore. It would have warehouses in customs-bonded area of 6,250 sq.mts. It would become operational by October.
---
SANIA MIRZA-MARTINA HINGIS WIN 28TH CONSECUTIVE MATCH, EQUAL RECORD SET BY GIGI FERNANDEZ-NATASHA ZVEREVA IN 1994
1.The unstoppable Indo-Swiss pair of Sania Mirza and Martina Hingis on Wednesday equaled the record of winning 28 consecutive matches in women's doubles.
2.The World No. 1 pair overcame Chen Liang and Shuai Peng 6-2, 6-3 in the quarterfinals of Sydney International Tennis tournament to equal world record set by Gigi Fernandez and Natasha Zvereva in 1994.
3.Sania has now been ranked world number one for 40 consecutive weeks. No Indian, male or female, has ever enjoyed a longer run at the top of the rankings. Since pairing up with Hingis mid-season last year, the partnership has lost just one of 11 finals and created an aura of near invincibility.
---
INDRA NOOYI BECOMES YALE'S BIGGEST ALUMNI DONOR, ENDOWS DEANSHIP
1.The prestigious Yale School of Management will name its deanship in honour of PepsiCo's India-born CEO Indra Nooyi as she gifted an undisclosed amount to her alma mater, becoming the school's biggest alumni donor and the first woman to endow a deanship at a top b-school.
2.Yale did not disclose the amount gifted by Nooyi but said her "landmark gift" to endow the deanship of the school and inaugurate an innovation fund has made her the "most generous graduate" of Yale School of Management in terms of lifetime giving to the school.
3.She is also the first woman to endow the deanship at a top business school, the school said in a statement on January 12.
---
HERO OF BANGLADESH WAR JACK JACOB DIES AT 92
1.Lt Gen Jack Farj Rafael Jacob, a celebrated Indian Army officer who negotiated Pakistan's surrender in the 1971 war, died in Delhi's Army Hospital Wednesday morning. He was 92.
2.The general, who played a key role in the war leading to the liberation of Bangladesh, he had no family in India