CURRENT AFFAIRS
Current Affairs for 12 February 2016
EINSTEIN WAS RIGHT: SCIENTISTS DETECT GRAVITATIONAL WAVES CAUSED BY TWO BLACK HOLES COLLIDING 1.3BILLION YEARS AGO IN HISTORIC EXPERIMENT PROVING THE THEORY OF GENERAL RELATIVITY

1.Scientists have spotted gravitational waves in a historic discovery hailed as 'the biggest scientific breakthrough of the century'.
2.For the first time, researchers have detected the warping of space-time caused by a collision of two massive black holes – something first predicted in Einstein's Theory of General Relativity in 1915.
3.These gravitational waves, created 1.3 billion light-years from Earth, help confirm that our universe was created by the Big Bang, and will give an unprecedented glimpse into its beginning.
---
FACEBOOK WINDS UP FREE BASICS
Facebook on Thursday closed its 'Free Basics' in India, days after TRAI barred operators from charging discriminatory rates for Internet access based on content.
---
FINANCE MINISTRY TO TRIM INTEREST RATES ON SMALL SAVINGS FROM APRIL 1
1.The returns on small savings schemes are likely to see a minor cut effective from April 1, as the Finance Ministry is set to align them with market rates and revise them on a quarterly basis.
2.Economic Affairs Secretary Shaktikanta Das on Thursday said: "The decision has been taken and the executive order and notification will be issued in a day or two. The small savings rates will be more market aligned." However, the interest rate on the Sukanya Samriddhi Yojana and senior citizen deposits will remain unchanged, he said.
3.At present, the returns on small savings schemes are benchmarked to the yield on government securities. The schemes, which include the Public Provident Fund, National Savings Certificate and Post Office deposits, offer interest rates ranging from 9.3 per cent to 8.6 per cent as against bank deposits that offer returns between 5 per cent and 8 per cent depending on the tenor.
---
KERALA JOBLESS RATE 3 TIMES THE NATIONAL AVERAGE
1.At 7.4 per cent, Kerala has the highest rate of unemployment among the major States in the country, says the Economic Review. It puts Kerala's unemployment rate at three times the national level (2.3 per cent). Among all States, only tiny Nagaland and Tripura have a higher unemployment rate.
2.Unemployment rate is higher in rural areas as compared to urban areas, and feminisation of joblessness is evident with females accounting for a much higher rate of joblessness as compared to males. The rate of unemployment among those aged between 15 and 29 is 21.7 per cent in rural areas and 18 per cent in urban areas. The situation is worse in the case of Kerala women, who log an unemployment rate of 47.4 per cent, as compared to 9.7 per cent of men.
---
ISRO PLANS TO USE ELECTRIC PROPULSION FOR SATELLITES
1.Indian Space Research Organisation (ISRO) is planning to use electric or ion propulsion to power satellite boosters and launch vehicles.
2.By using electric propulsion, ISRO aims to boost its launch vehicles' payload capability and life span of the satellite. The agency plans to launch the first satellites with electric propulsion in 2017.
3.The liquid fuel currently used to power a spacecraft accounts for a third of the weight of the satellite, while electric propulsion can be lighter than liquid fuelled satellites.
4.Solar energy powered electric propulsion is also said to be ten times more capable than the liquid propulsion system.
5.ISRO chairman A S Kiran Kumar was quoted by Business Standard saying: "Using electric propulsion, we can send a four tonne satellite, which is equivalent to a six tonne satellite.
---
AUSTRALIA ADDS TO LIST OF DESI DIPLOMATS

1.The power of the Indian diaspora came back in focus with the announcement of Australia's new High Commissioner to India.
2.Harinder Sidhu, an Australian born in Singapore and of Indian origin, is expected to arrive in Delhi next week. Announcing Ms. Sidhu's appointment, the Australian High Commission said it "continues a tradition of Australian representatives with strong connections to India".
3.Ms. Sidhu comes after Richard Varma, who became the US's first Indian-Origin Ambassador, and Nadir Patel, Canada's High Commissioner to India, were both posted to New Delhi. There is even speculation about the soon-to-be announced British High Commissioner.
---
INDIA, UAE SIGN FOUR AGREEMENTS
1.India and the UAE signed four agreements across various sectors on Thursday, the second day of the three-day visit to India of Sheikh Mohamed bin Zayed Al Nahyan, Crown Prince of Abu Dhabi and Deputy Commander of the UAE Armed Forces.
2.The four agreements cover the fields of cyber security, infrastructure investment, renewable energy and currency swap arrangements, he said in another tweet.
3.Prior to this, the crown prince held meetings with Modi and President Pranab Mukherjee.
---
GOVT UNVEILS PLAN FOR MALARIA-FREE INDIA BY 2030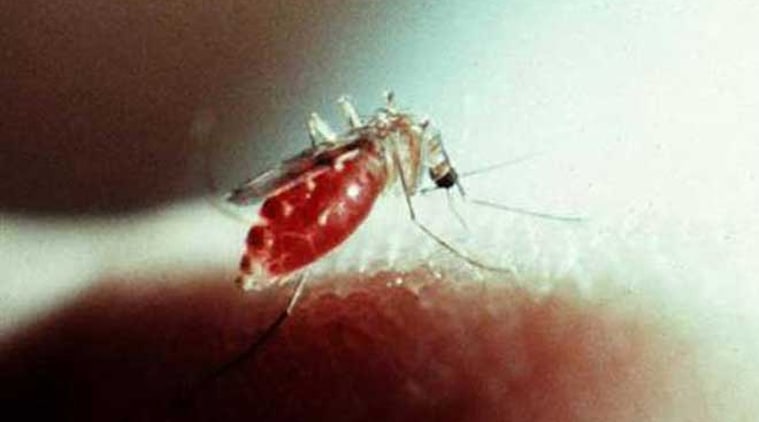 1.Health Minister JP Nadda Thursday launched the National Framework for Malaria Elimination (NFME) 2016-2030, which outlines the country's strategy for elimination of the disease by 2030.
2.The incidence of malaria in the country is at 0.08% in a population of nearly 1.25 billion. In 2015, 1.13 million cases (provisional figures) were reported. Deaths due to malaria also declined from 1,005 in 2001 to 562 in 2014. In 2015, the reported number of deaths stood at 287 (provisional figures.
---
AS BERNIE SANDERS MAKES HISTORY, JEWS WONDER WHAT IT MEANS
1.Senator Bernie Sanders of Vermont on Tuesday became the first Jewish candidate in history to win a presidential primary election, setting off a familiar mixture of celebration and anxiety among Jews in the United States and abroad, who pondered what his victory meant for the broader Jewish population.
2.In Mr. Sanders, 74, they confront a highly prominent Jewish politician who professes to be not very religious and whose calls for social justice often echo Jewish teachings but do not appear purposefully connected to them. There was kvelling. But there was also kvetching.
---