CURRENT AFFAIRS FOR JANUARY 2016
Current Affairs for 10 January 2016
MADHYA PRADESH JOINS 'POWER CLUB'
1.Madhya Pradesh has joined a small club of States which supply 10,000 MW of power during peak hours, as per the latest figures issued by the Central Electricity Authority (CEA).
2."Out of the 37 States and Union Territories, Madhya Pradesh is among the seven States which have more than 10,000 MW power for supplying during peak hours," M.P. Power Management Company's Managing Director Sanjay Shukla told PTI.
3.During the period under review, the State had the maximum power demand of 10,902 MW which it met successfully.
---
HARYANA GEARS UP FOR FIRST PHASE OF PANCHAYAT POLLS TODAY
1.The Haryana State Election Commission has made all the arrangements to ensure peaceful, free and fair conduct for the first phase of the fifth Panchayat general elections to be held on Sunday.
2.While stating this here on Saturday, State Election Commissioner, Haryana, Rajeev Sharma said elections are being held in 47 blocks in which 8,981 polling stations have been set up where 46,59,922 voters would cast vote. He said polling would be held between 7-30 a.m. and 4 p.m.
3.Those who would be in queue or in the premises of polling booth up to 4 pm would be given identity slip to cast their vote.
4.Immediately after polling, counting would begin for Sarpanch and Panch, and results would be declared soon after counting is completed.
---
BOOST FOR IMMUNISATION DRIVE IN INDIA
1.India's immunisation programme, in dire need of expanding the number of vaccines on the list, will receive a boost with Gavi the Vaccine Alliance pledging to spend up to $ 500 million between 2016 and 2021.
2.In addition to introducing new vaccines into the schedule, the idea is also to reach the unreached and increase access to vaccines for millions of children in India.
---
INDIA POST CAN EMERGE AS GLOBAL E-COMMERCE DELIVERY HUB: PRASAD
1.India Post has a potential to emerge as world's leading e-Commerce delivery platform, Union Minister for Communications and Information Technology Ravi Shankar Prasad said on Saturday after inaugurating an e-Commerce Parcel Processing Centre at Parel in Central Mumbai.
2.Mr Prasad said India Post had updated itself with latest technological developments in the country and has tied up with more than 400 eCommerce agencies including Flipkart, Amazon and Snapdeal for delivering eCommerce pre-paid as well as Cash-on-Delivery orders. Amazon is the largest business partner of India Post's eCommerce division.
3.He said the parcel revenue, which registered a 2 per cent decline in 2013-14, had clocked 37 per cent growth in 2014-15 and further grew by 117 per cent during the first half of 2015-16.
4.He said India Post posted a total revenue of Rs 11,636 crores during 2014-15, with post and parcel related services accounting for 42 per cent of the revenue and the rest coming from the Savings Bank activities.
---
HINDUSTAN ZINC TO INVEST RS 8,000 CRORE IN NEXT 3-5 YEARS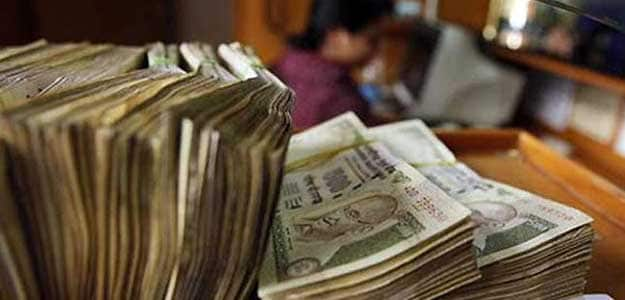 1.Hindustan ZincBSE 0.94 % Ltd (HZL) will invest Rs 8,000 crore in the next 3-5 years as the Vedanta Group firm looks to expand operations and capacity.
2.The firm aims to take the existing ore production levels of 9.36 million tonnes per annum (MTPA) to 14 MTPA and finished metal production to 1.10 MTPA from 0.85 MTPA .
3.As the company celebrates its Golden Jubilee year, it is all set to invest another Rs 8,000 crore in the coming 3-5 years on expansion of its mines and smelting operation
4.The investment of Rs 12,000 crore in the past years have brought many changes in not just asset optimisation but also building new facilities into the business to give value to the shareholders, the statement said.
5.It produces 474 MW of captive thermal power and 274 MW of wind energy.
---
LANCO INFRATECH ARM STARTS 371 MW UNIT IN ANDHRA PRADESH
1.Lanco Kondapalli Power Limited, a subsidiary of Lanco Infratech, has operationalised a 371 MW unit of Kondapalli Power Project at Vijayawada in Andhra Pradesh.
2."Lanco Kondapalli Power has successfully declared Commercial Operations Date (COD) for its expansion capacity of 371 MW (Phase III B Project) with effect from January 9, 2016," Lanco Infratech Ltd informed BSE on Saturday.
3.A 371 MW unit of the power project had already been made operational in August last year.4.This Combined Cycle gas-based power project is being developed in three phases.
---
BAYADA HOME KEEN TO RAISE STAKE IN INDIAN ARM
1.New Jersey-based Bayada Home Health Care is keen on increasing its stake in the Chennai-based India Home Health Care to achieve its objective of serving at least one million patients a year globally.
2.To achieve its objective, Bayada would increase its equity in the Chennai-based India Home Health Care Pvt. Ltd., in which it already holds 25.1 per cent stake.
3.On Monday, Bayada acquired Cologne-based Ulrich Home Health Care in all cash deal. It also entered into a joint venture with an unnamed South Korean firm to address the demand in geriatric care space. It is also exploring the possibility of entering Dublin, he said.
4.During 2015, Bayada Home Health Care served 1.50 lakh patients based in the U.S. and India.
---
FED CUP: INDIA GROUPED WITH JAPAN
1.India has been placed in Group A along with top seed Japan for the Asia/Oceania Group I Fed Cup competition, to be held from February 3 to 6 in Thailand.
2.The Sania Mirza-led team will also fight it out with host Thailand and Uzbekistan at Hua Hin Centennial Sports Club for a place in the World Group II play-offs, to be held in April.
3.Zeeshan Ali is the captain of the side.
4.Second seed Kazakhstan, China, Korea and Chinese Taipei form Group B as the draw was announced by the ITF.
5.The winners of the two groups will qualify for the lone play-off place.
---
INDIAN LUXURY MARKET TO CROSS $18.3 BILLION BY 2016
1.With increasing brand awareness amongst the Indian youth and purchasing power of the upper class in Tier-II and Tier-III cities, Indian luxury market is expected to cross $18.3 billion by 2016 from the current level of $14.7 billion growing with a compound annual growth rate (CAGR) of about 25 per cent, according to a Assocham study.
2.The factors that have fuelled the luxury industry's growth are the rise in disposable income, brand awareness amongst the youth and purchasing power of the upper class in Tier-II & Tier-III cities in India, said D. S. Rawat, Secretary General, Assocham.
3.The sectors such as five star hotels and fine-dining, electronic gadgets, luxury personal care, and jewellery performed well in 2015 and are expected to grow by 30-35 per cent over the next three years. Big ticket spends such as on luxury cars mainly SUV are likely to continue, growing upwards of 18-20 per cent over the next three years, driven by consumption in smaller towns and cities.
---
SRI LANKA GOVERNMENT PROPOSES NEW CONSTITUTION TO DEVOLVE POWER
1.Sri Lanka's new government on Saturday presented its plan for a new constitution aimed at devolving power and preventing the sort of ethnic tensions that led to a long and bitter civil war that ended in 2009.
2.The move comes as reformist President Maithripala Sirisena's administration takes some steps to promote post-conflict reconciliation and address alleged war crimes committed during the 26-year conflict between government troops and Tamil Tiger rebels.
---
AMITABH BACHCHAN, RANVEER SINGH SHARE BEST ACTOR AWARD
1.While Big B was honoured for his role in 'Piku', Ranveer was adjudged the best actor for his spectacular work in 'Bajirao Mastani'.
2.The award for the Best Actor in female category went to the flamboyant Deepika Padukone for her stunning performance in 'Piku'.
3.Veteran actor Rishi Kapoor was conferred with the Life Time Achievement award.
4.Meanwhile, the award for the popular choice in male and female categories went to Shah Rukh khan, for 'Dilwale', and Deepika for 'Bajirao Mastani' respectively.
5.Versatile actor Irrfan Khan bagged the Jury Choice Best Actor (Male) and Kalki Koechlin won the Jury Choice Best Actor (Female).
---
TEST FIRING OF NEW TANK AMMUNITION FOR ARJUN MBT
1.The Defence Research and Development Organisation (DRDO) successfully conducted test firing of new tank ammunition Penetration-Cum Blast (PCB) and Thermobaric (TB) Ammunition, specially designed for Arjun Tank at Chandipur, Odisha on January 6.
2.The trials were found to be very effective and the damage was devastating with the firing of ammunition successfully destroying the target tank and severely damaging its turret, barrel, tracks, ammunition bin, various sights, antennas etc.
3.The ammunitions have been developed by aPune based DRDO laboratories Armament Research and Development Establishment (ARDE) and High Energy Materials Research Laboratory (HEMRL).
---
SANIA MIRZA-MARTINA HINGIS CLINCH BRISBANE INTERNATIONAL TITLE
1.Sania Mirza and Martina Hingis carried the dominance of 2015 into the new season, winning their sixth consecutive title by lifting the WTA Brisbane trophy, here on Saturday.
2.The top seeds quelled the challenge of German wildcards Angelique Kerber and Andrea Petkovic 7-5, 6-1 in mere 69 minutes.
3.The top seeds have now stitched a 26-match winning streak.
---
GOVERNOR'S RULE IMPOSED IN JAMMU AND KASHMIR
1.Jammu and Kashmir was tonight placed under Governor's Rule with the process of new government formation following the death of Chief Minister Mufti Mohammad Sayeed taking some time.
2."Governor's rule has been imposed in the state of Jammu and Kashmir," a Home Ministry spokesperson said in Delhi.
3.The President cleared the recommendation of the Union Home Ministry for imposing Governor's Rule on the basis of a recommendation from Jammu and Kashmir Governor NN Vohra.
4.The state had to be put under Governor's Rule in view of the reluctance of Mr Sayeed's daughter Mehbooba Mufti to take oath during the mourning period though her party has already conveyed to the Governor that 28 MLAs of the PDP legislature party backed her for the Chief Minister's post.
---