CURRENT AFFAIRS FOR JANUARY 2016
Current Affairs for 1 January 2016
GOVT. SET TO SCRAP NDC
1.The Cabinet will, in January, take up its closure and also pass a resolution for transferring its powers to the Governing Council of the NITI Aayog, chaired by Prime Minister Narendra Modi.
2.After getting the Cabinet's approval, Mr. Modi will take up the resolution with Chief Ministers in a meeting of the council.
---
AJAY BHATT ELECTED CHIEF OF UTTARAKHAND BJP
1.Senior BJP member and Leader of Opposition in the Assembly Ajay Bhatt was on Thursday elected unopposed as chief of the party's State unit as it prepares for the 2017 polls.
2.He was elected after the three-year term of incumbent Tirath Singh Rawat expired last month.
3.Rakesh Singh said five party leaders were nominated to represent the State in the BJP's national council.They are Almora MP Ajay Tamta, Tehri Garhwal MP Maharani Mala Rajylaxmi, former MPs Balraji Paasi, Manoharkant Dhyani and senior leader Mohan Lal Bothiyal.
---
NEW YEAR GIFT FOR SINGER ADNAN SAMI, SINGER GRANTED INDIAN CITIZENSHIP FROM JANUARY 1, 2016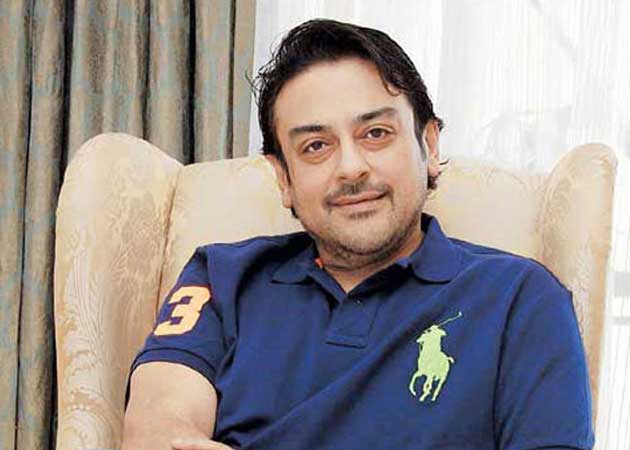 1.Pakistani Singer Adnan Sami granted Indian citizenship from January 1, 2016, the Ministry of Home Affairs said.
2.He was set to become an Indian citizen after he was allowed to stay in the country indefinitely when Pakistan government did not renew his passport.
3.Sami had come to India in 2001 on a one-year visa and kept renewing it time to time.
---
HARYANA TO SET UP ADVENTURE SPORTS ACADEMY
1.An Adventure Sports Academy would be set up on five acres of land at Morni in Panchkula district, Haryana's Sports Minister Anil Vij said here on Thursday.
2.The Youth Affairs minister further said that the Academy would organise training, coaching and excursion tours in adventure sports, including ground sports, aero sports and water sports.
3.It would also undertake creation of adventure ground sports training facilities in mountaineering, trekking, rock climbing, snow skiing, cycling, motorcycling, cart races, aero sports training facilities in para-sailing, para-gliding, hang gliding, hot air ballooning, wind, surfing, sky diving etc.
---
BCCI'S TOP AWARD FOR KOHLI
1.India's Test captain Virat Kohli has won the Cricketer-of-the-Year 2015 award. The award is named after former India captain and all-rounder Polly Umrigar.
2.Kohli will receive the award at the BCCI annual awards function here on January 5.
3.The Karnataka State Cricket Association (KSCA) which won the Ranji Trophy, Zal Irani Cup and Vijay Hazare Trophy in the 2014-15 season has been declared the best team.
---
EX ARMY CHIEF GEN O P MALHOTRA LAID TO REST WITH FULL STATE HONOURS
1.Army chief Gen Dalbir Singh Suhag laid a floral wreath to pay tribute to Malhotra, who had passed away on December 29 due to old-age complications at his residence in Gurgaon.He was 93 years old.
2.General Malhotra was the 13th chief of the Indian Army (1978-1981), ambassador of India to Indonesia during 1981-1984 and governor of Punjab and administrator of Chandigarh during 1990-1991.
---
PETRONET'S QATAR CONTRACT SAVES RS. 4,000 CRORE FOR CONSUMERS
1.Petronet LNG, India's biggest gas importer, signed a revised contract with RasGas of Qatar to import gas at a significantly lower price to reflect falling global prices, saving consumers around Rs.4,000 crore.
2.The new contract will save downstream consumers in India around Rs.4,000 crore a year, according to Junior Minister for Oil and Natural Gas, Dharmendra Pradhan.
3.The new formula between the two companies is a win-win situation. Where the previous contract meant that Petronet had to buy LNG from RasGas at $12-$13 per mmBtu, the new contract means a price of $6-7 per mmBtu,
---
ASHWIN FINISHES 2015 AS NUMBER-ONE RANKED BOWLER AND ALL-ROUNDER
1.Australia captain Steve Smith and Ravichandran Ashwin of India have finished 2015 as the number-one ranked batsman and bowler respectively in the ICC Test Player Rankings, which were released today following the conclusion of the Boxing Day Tests in Durban and Melbourne.
2. Ashwin has become the first India bowler since Bishen Bedi in 1973 to achieve the milestone of finishing the year in number-one Test position.
3.Ashwin has finished 2015 as the most successful bowler with 62 wickets in nine Tests, and this is reflected in his ranking after he started the year in 15th position and slowly but surely moved to the top of the chart.
---
GJF RESENTS PAN CARD REQUIREMENT FOR TRANSACTION ABOVE RS 2 LAKH 

1.Gems and jewellery trade today expressed resentment over the requirement to produce PAN card for any transaction above Rs 2 lakh.
2.All India Gems and Jewellery Trade Federation (GJF), the apex body representing the trade, said earlier the threshold limit for producing PAN card was Rs 5 lakh.
3.Indian gems and jewellery industry is one of the largest in the world and the size was equivalent to four to five per cent of the country's GDP,
---
PM NARENDRA MODI LAYS FOUNDATION STONE OF 14 LANE DELHI-MEERUT HIGHWAY
1.Recalling the role of Meerut in the country's freedom, Prime Minister Narendra Modi today said the Rs 7,566-crore Delhi-Meerut Expressway will show a way to freedom from pollution.
2.Expressway to be built at cost of Rs 7,566 crore that includes construction of 28 km long 14 lane Delhi-Dasna section.
3.The Prime Minister had last month launched three projects worth Rs 10,166 crore to decongest Delhi.
---
NO INTERVIEW FOR NON-GAZETTED GOVT JOBS FROM JANUARY 1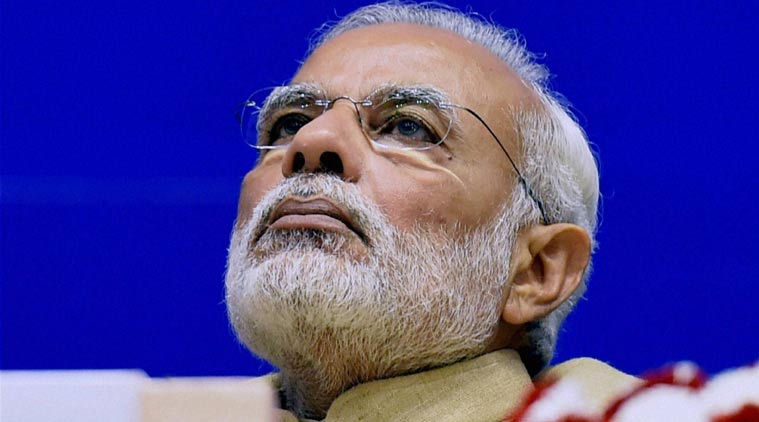 1.From January 1, there will be no requirement of interview for Group D,C and B non-gazetted posts in central government, Prime Minister Narendra Modi announced  as part of efforts to put an end to the menace of corruption in jobs.
2.The objective behind abolition of interviews for such posts is that it will curb corruption, ensure more objective selection in a transparent manner and substantially ease the problems of the poor and resourceless aspirants .
---