CURRENT AFFAIRS
Current Affairs for 9 March 2016
AKHILESH FELICITATES 90 WOMEN WITH RANI LAXMI BAI BRAVERY
Mountaineer-volleyball player Arunima Sinha, educationist Bharti Gandhi and four French citizens were among 90 women conferred with Rani Laxmi Bai Bravery Award byUttar Pradesh Chief Minister Akhilesh Yadav here on the occasion of International Women's Day today.
A volleyball player, Arunima was thrown out of a moving train after which she lost both her legs. Despite this she conquered Mount Everest with the help of her artificial legs.
Gandhi, who started a school with a small number of students, turned it into one of the biggest chain of institutes in the city with a strength of around 50,000 students. The feat was recognised by the Guiness Book of World Record.
Juliet Finet, Huliet Choppin, Sherlot Hindru and Carilina of France were also felicitated on the occasion for their respective feats.
Anhita Prasad of Chennai was felicitated for covering 4526 km from Leh to Kanyakumari on cycle.
Seven-year-old Ria Zehra, who was born with only 20 per cent eyesight, and now well-versed in Bhagwat Gita, is also among the awardees.
---
'357 MOUS WORTH RS 5.84 LAKH CRORE SIGNED'
The Haryana Government on Tuesday claimed to have signed 357 MoUs for a total potential investment of Rs.5.84 lakh crore, which is five hundred times more than its target of Rs.1 lakh crore, during the two-day "Happening Haryana: Global Investors' Summit" here.
Announcing this at the valedictory function of the summit, Haryana Chief Minister Manohar Lal Khattar said that it was a matter of satisfaction that 39 of the total MoUs involving investment of Rs.1,28,000 crore were for the districts not falling under the National Capital Region. While 10 per cent of the MoUs were with MNCs, more than 30 per cent MoUs were of values ranging from Rs.100 crore to Rs.1,000 crore. About 26 per cent of the MoUs were in the MSME sector, he said. Among others Supertech Limited, a real estate developer, also signed a Memorandum of Understanding (MoU) with Government of Haryana pledging to invest Rs.5,706 crore in the next seven years and generating 5,000 employment opportunities. Buoyed by the success the first-ever investors' summit, Mr. Khattar said that the second summit would be held in 2018.
---
SHARAPOVA TO BE SUSPENDED AS SHE FAILED DOPE TEST IN JANUARY
Russian tennis star Maria Sharapova said on Monday that she had been notified by the International Tennis Federation that she tested positive for a banned substance at the Australian Open in January.
A five-time Grand Slam champion, Ms. Sharapova (28), is one of tennis' biggest stars and has been the highest-paid female athlete for 11 straight years.
She said she had been taking Mildronate since 2006 for health issues. Mildronate is also known as Meldonium, which was added to the prohibited list this year.
---
ICEBERG THAT SANK TITANIC ESTIMATED TO BE 100,000 YEARS OLD
It's been over 100 years since the sinking of the Titanic, but research is still being done to understand the tragedy. Recently, scientists were able to make some surprising calculations about the iceberg that caused the luxury ship to go down.
According to Grant Bigg with Sheffield University in the U.K., the iceberg is thought to have been around 100,000 years old, reports the SundayTimes.
And while the block measured approximately 400 feet long and protruded 100 feet above the water when the ship crashed into it, the iceberg likely started out being around 1,700 feet long when it began drifting from the Greenland area.
---
AMBANI'S $20 BN BET ON TV, TELECOMS MAY REKINDLE BILLIONAIRE BROTHERS' RIVALRY
Mukesh Ambani plans to spend about $2 billion over three years to capture India's TV sets.
India's richest man, Mukesh Ambani, is muscling into the country's cable TV sector as part of a media and telecoms offensive that pits him against his once-estranged younger brother and threatens to shake up both industries.
Ambani controls Reliance Industries, an oil and gas behemoth that is India's most profitable conglomerate. He is also now targeting India's consumers, taking steps most recently into telecoms, where he has spent at least $18 billion on 4G telecoms brand RJio, due to start this year.
Now, he plans to spend about $2 billion over three years to capture India's TV sets, two people with direct knowledge of the matter said, as he eyes an opportunity to use his financial clout in what is a highly fragmented sector. Reliance Industries declined to comment on its plans.
Home entertainment is wildly popular in India, but it's a high-volume, low-margin business where many smaller local operators control the so-called "last mile" — the connection from fibre optic cable in the street into the living room.
Mr. Ambani's television unit has been aggressively wrapping up deals with hundreds of small players in a street-by-street effort to conquer that final hurdle in its cable TV drive, people familiar with the matter said.
It could also snap up rival operators as part of that push, those sources and analysts said, driving tie-ups in a densely populated sector that includes Hathway Cable, Den Networks and Siti Cable
---
INDIAN AIR FORCE WILL GET FIRST WOMAN FIGHTER PILOT ON JUNE 18, SAYS ARUP RAHA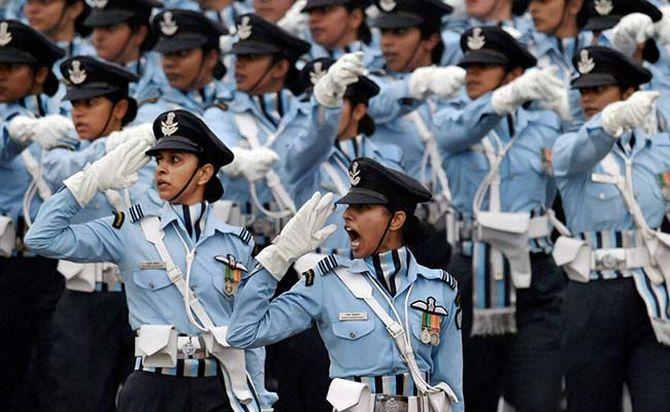 Indian Air Force Chief Arun Raha has announced that the force will get its first woman fighter pilot on June 18, 2016.
"I must thank Defence Minister for having approved IAF's proposal to induct women as fighter pilots. And very soon on June 18 this year Indian Air Force will get its first woman fighter pilot," said Raha.
Raha said three women trainees have volunteered to join the fighter stream and are undergoing training.
"As of now three women trainees have volunteered to join fighter stream. They are in second phase of their training. They are doing reasonably well. Passing out parade is scheduled on June 18. We feel all three will get commissioned in fighter stream," said Raha.
He was speaking at a seminar on 'Women in Armed Medical Corps' organised to mark International Women's Day here, which was also attended by Defence Minister Manohar Parrikar.
---
RAILWAYS APPOINTS EY TO MOP UP RS. 5,000 CRORE AD REVENUE
Indian Railways has appointed global consultancy firm Ernst &Young (EY) to help the utility mop up advertising revenues worth over Rs.5,000 crore in the next few years.
"Initiating a large-scale significant exercise to identify and leverage pan-India advertising opportunities at railway stations and trains, Indian Railways has appointed EY as consultant to undertake this job on its behalf," according to a statement from the Ministry on Tuesday.
In his Budget speech, Railway Minister Suresh Prabhu had said that the utility will look to increase revenues from non-tariff sources and do away with conventional approach of increasing passenger and freight fares. He had not announced any increase in passenger fares and hinted at bringing down freight fares.
At present, the average speed of freight trains is 25 km per hour, passenger trains 35 km, mail express 50 km and super fast express trains 70-80 km per hour, Railway Board Chairman A. K. Mittal had said last month.
He had also said that the Indian Railways had not been able to increase the average speed in last 10 years as there was no separate department to look into this aspect.
---
GAJAPATI DISTRICT USING SMS TECHNOLOGY FOR PROVIDING LAND RIGHTS TO WOMEN
Innovative use of SMS technology of mobile phones is being used as a catalyst for provision of land rights to landless women in Gajapati district of Odisha.
Recently 300 economically backward women of Gumma tehsil of this district have received legal ownership of homestead land through this project. This project is being implemented in Gajapati by the district administration with support of an international social organisation, Landesa. This project is aimed at streamlining the process of land allocation to landless poor by the Odisha government through use of SMS technology and Community Resource Persons (CRP).
This project utilises trained local youths as CRP for grassroot level household survey, listing of real landless, coordination with revenue department officials through a customised mobile SMS technology format. Use of mobile SMS technology enables quick and timely information sharing at each step of information collection, its analysis and implementation. The process of tracking and progress monitoring is also done through mobile SMS.
---
BRAVERY AWARD FOR RICHA SINGH

Allahabad student leader Richa Singh, whose ordeal was raised in Parliament on Tuesday, received support both from the ruling Samajwadi Party government and the Opposition Bahujan Samaj Party in Uttar Pradesh.
In a last minute decision, the Akhilesh Yadav government included Ms. Singh's name in the list of women to be conferred the Rani Laxmi Bai bravery award on International Women's Day. Her name was not in the original list and she was surprised to receive a call from the government on the eve of the ceremony.
The award was presented to her by Chief Minister Akhilesh Yadav in Lucknow on Tuesday. "He has assured me his full support. I also received assurances from the SP. In this fight against saffronisation of educational institutions and harassment of a woman student leader, we are reaching out to all parties," Ms. Singh told The Hindu .
BSP chief Mayawati also extended support to the student leader, who has complained of harassment at the hands of the Allahabad University administration and the ABVP. She said the SP government and the university had not learnt any "lesson" from the death of Dalit scholar Rohith Vemula.
---
RAJASTHAN BUDGET OUTLAY RS.99,000 CR., FISCAL DEFICIT AT 5.62 PER CENT OF GDP
Rajasthan Chief Minister Vasundhra Raje on Tuesday presented the State's Budget for the year 2016-17 with an outlay of Rs 99,692 crore.
The fiscal deficit for 2016-17 —with the impact of Ujwal DISCOM Assurance Yojana (UDAY) – Central government's State electricity distribution utility revival scheme – has been estimated to Rs. 43,147 crore, which is 5.62 per cent of the Gross Domestic Product. The budget included an allotment of Rs. 31,540 crore towards the Power sector. However, of the 31,540 crore, a major amount of Rs 20,133 crore would be spent in UDAY.
While presenting the budget, Ms. Raje, who holds the finance portfolio, said, "By not trying to save the DISCOMs [distribution companies] from going into grave losses the previous [Congress] government left the DISCOMs with a debt of about Rs 80,000 crore …Through UDAY scheme, we have taken a brave decision to relieve the State of the financial stress that the previous regime [Congress] left it with."
While the Value Added Tax (VAT) was exempted in items including solar torch, biomass stove, kerosene lamp, it was reduced from 14.5 percent to 5.5 percent for items including pen drive, memory card, and health and fitness equipment.
---
BACKLASH FORCES JAITLEY TO WITHDRAW EPF TAX
Union Finance Minister Arun Jaitley on Tuesday announced the withdrawal of the budget proposal on taxing Employees Provident Fund, following a backlash in and outside Parliament.
The proposal had sought to make up to 60 per cent of savers' corpus withdrawn from the EPF tax-free if invested in annuity, according to the statement Mr. Jaitley made in the Lok Sabha. The period return on the annuity was to be taxable.
The main argument was that the employees should have the choice of where to invest, he said. The objective of encouraging people to join the pension scheme could be achieved through other ways on which the government has received suggestions.
The 40 per cent exemption given to subscribers of the National Pension Scheme (NPS) at the time of withdrawal remains, the Finance Minister clarified. This would make the NPS, which gives returns of over 11 per cent, more attractive to pension savers than other options, Mr. Jaitley later told reporters. The objective of the reform was "not to get more revenue but to encourage more private sector employees to go for pension security after retirement instead of withdrawing the entire money from the Provident Fund account," he said in the statement.
---
MYSTERY BEHIND MERCURY'S 'DARKNESS' SOLVED
Mercury appears to be dark due to the abundance of carbon that originated deep below the surface of our solar system's innermost planet, a new study has found.
The planet reflects much less sunlight than the Moon, on which surface darkness is controlled by the abundance of iron-rich minerals that are known to be rare on Mercury's surface, researchers said.
Scientists had earlier proposed that Mercury's darkness was due to carbon that gradually accumulated from the impact of comets that travelled into the inner solar system.
Researchers led by Patrick Peplowski of the Johns Hopkins University in US have confirmed that a high abundance of carbon is present at Mercury's surface.
---