CURRENT AFFAIRS
CURRENT AFFAIRS FOR 7 MAY 2016
UTTARAKHAND FLOOR TEST FIXED FOR MAY 10, NINE CONG REBELS CAN'T VOTE: SUPREME COURT
The Supreme Court on Friday ordered a floor test in the assembly on May 10. The court, however, refused to allow the nine rebel Congress MLAs to cast their votes, stating that the appeal against their disqualification is pending before the Uttarakhand High Court.
The petition of the disqualified MLAs, led by former chief minister Vijay Bahuguna, is set to come up before the Uttarakhand High Court on Saturday.
Ordering suspension of President's Rule in the state for two hours on May 10, the Supreme Court bench of Justices Dipak Misra and Shiva Kirti Singh Friday ordered a special session of the assembly to be convened from 11 am to 1 pm, during which the floor test would take place.
AUSTRALIA OFFERS MULTIPLE-ENTRY VISA TO INDIANS
To boost Australia's future tourism growth, a three-year multiple-entry visitor visa for India will be implemented by July 2016 on a trial basis, according to an Australian High Commission press release.
This will allow entry into Australia multiple times on the same visa and each stay will be valid up to three months
LONDON ELECTS ITS FIRST MUSLIM MAYOR
Sadiq Khan won London's mayoral race Friday, making him the first Muslim to take the helm of a European Union capital.
Khan, a member of the center-left Labour Party, defeated Conservative Zac Goldsmith in the race to replace outgoing Mayor Boris Johnson, who is also a member of the Conservative Party.
TITAN TARGETS E-BIZ, BUYS CARATLANE
Titan Company Limited will acquire a majority stake in CaratLane, an online jewellery store strengthening its presence in the e-commerce segment, a top official said.
"The acquisition (of CaratLane) will bring significant capabilities in the e-commerce space along with a brand, a customer segment and a business model that is very exciting," said Bhaskar Bhat, Managing Director, Titan Company Limited.
STEEL FIRMS MAY GET NIIF FUNDING SUPPORT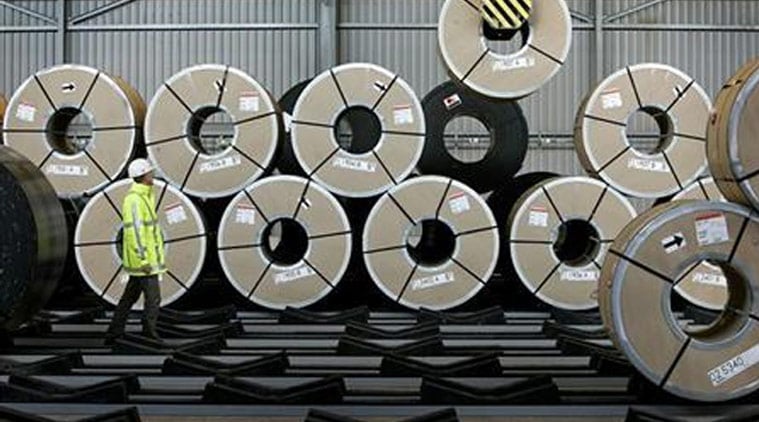 Government is looking at creating a fund under India's first sovereign wealth fund, NIIF, which will address capital requirements of domestic steel companies.
The government in December created the Rs.40,000-crore National Investment and Infrastructure Fund (NIIF) as an investment vehicle for funding commercially viable greenfield, brownfield and stalled projects.