CURRENT AFFAIRS
Current Affairs for 31 March 2016
HTIN KYAW SWORN IN AS MYANMAR'S PRESIDENT
Htin Kyaw, a confidante of Nobel laureate Aung San Suu Kyi, has been sworn in as Myanmar's president.
His seating ushers into office the Southeast Asian republic's first democratically elected government following decades of military rule.
The 70-year-old writer and scholar took the oath of office on Wednesday in a joint session of Myanmar's newly-elected parliament with his two vice presidents at his side and Suu Kyi watching in the front row.
"I, Htin Kyaw, will be loyal to the union and the people of the union," he said, reading from a written pledge, while repeating after the house speaker Mann Win Khaing Than.
"I will respect this constitution and the laws of the nation."
---
SBI OPENS FIRST DIGITAL BRANCH IN NORTHEAST
Meghalaya Chief Minister Mukul M. Sangma inaugurated the first Digital Branch of State Bank of India in Northeast here on Wednesday at its main premises here.
Speaking at the inaugural function, Mr. Sangma said the new digital branch will bring more efficiency in banking and financial delivery mechanism.
He, however, expressed concern over Internet Banking security and stressed on the need to adopt a safe system.
He urged the banks to collaborate with the government in its various programmes that would open up opportunities not only for the banks but also for micro and small entrepreneurs.
The SBI In Touch Bank is the 101st branch in Meghalaya and the first Digital branch in Northeast driven by smart and user friendly state-of-the-art technology with a wide range of facilities like internet banking, internet savings, mobile banking etc with minimum human intervention.
---
BIHAR ASSEMBLY PASSES LIQUOR BAN BILL UNANIMOUSLY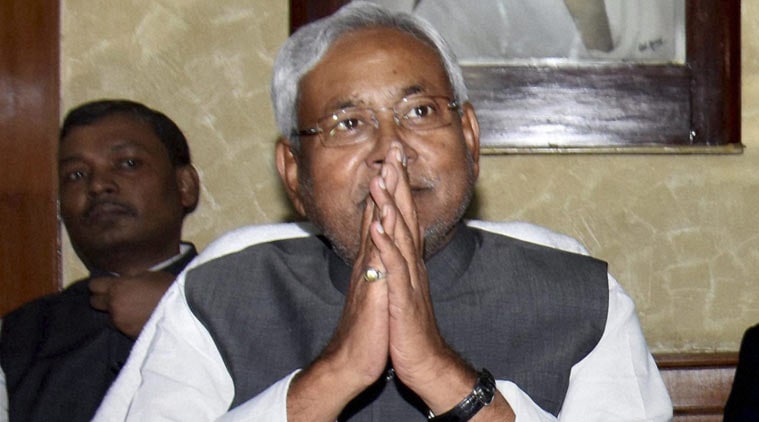 The Bihar Assembly on Wednesday unanimously passed the Bihar Excise (Amendment) Bill 2016 to enforce the ban on countrymade liquor from April 1.
The 1915 liquor Bill was amended to incorporate stricter penal provisions, including death sentence, for manufacturers and distributors of illicit liquor in the event of a hooch tragedy. In a rare show of solidarity, all MLAs including Speaker Vijay Kumar Choudhary, Chief Minister Nitish Kumar and Leader of Opposition Prem Kumar rose from their seats and resolved that they won't drink and would discourage others from doing so. Deputy CM Tejashwi Prasad Yadav and Health Minister Tej Pratap Yadav were not present in the House.
---
RAILWAYS TO REPLACE ONE PANTRY CAR WITH AC-3 COACH IN 8 RAJDHANIS
Railways has decided to do away with one of two pantry cars and replace them with AC-3 coach in eight Rajdhani trains to increase the availability of berths for passengers.
All eight Rajdhani trains including Mumbai, Howrah, Dibrugarh, Patna, Sealdah will have now only one pantry car instead of two. The pantry cars will be replaced with one AC-3 coach in these Rajdhani trains, said a senior Railway Ministry official.
There are total 17 Rajdhani trains out of which nine have one pantry car each and rest have two pantry cars.
Rajdhani for Bhubaneswar, Trivandrum, Jammu, Chennai among others have only one pantry car.
The process of replacing pantry cars with AC-3 coaches is underway and it will be completed by March 31 so that all these Rajdhani trains will have about 600 additional berths from April 1.
He said there is no need for the second pantry car as the food is supplied from outside.
Besides, railways is also introducing the option for Rajdhani passengers to choose the e-catering facility or the onboard arrangement on trains.
Since the catering charge is included in the tickets in Rajdhani, the software is being changed to give passengers option of choosing it, the official said.
Besides railways is also in the process of changing the catering policy in a significant way to do away with train-based tendering system.
As per the proposal, railways will introduce the two-pronged system of tendering for production and distribution of food at rail premises.
---
TELESCOPE SYSTEM FINDS SUPER-HOT CORE OF QUASAR
Scientists combined telescopes on Earth and in space to study the quasar called 3C 273
Scientists have created a virtual Earth-space telescope system with the highest resolution of any astronomical observation ever made, that helped unveil an unusually hot quasar jet in the Milky Way.
Researchers combined the Russian RadioAstron satellite with the ground-based telescopes to produce a virtual radio telescope more than 160,934 kilometres across.
They pointed this system at a quasar called 3C 273, more than 2 billion light-years from Earth. Quasars are supermassive black holes at the cores of galaxies.
Quasars like 3C 273 propel huge jets of material outward at speeds nearly that of light. These powerful jets emit radio waves.
Just how bright such emission could be, however, was thought to be limited by physical processes. That limit, scientists say, was about 100 billion degrees.
The researchers were surprised when their Earth-space system showed a temperature hotter then 10 trillion degrees.
---
TATA STEEL PLANS TO SELL LOSS-MAKING UK PLANTS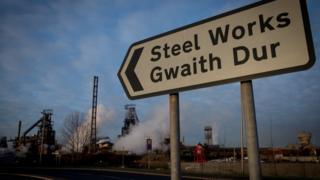 India's Tata Steel plans to sell its loss-making UK business, putting the jobs of thousands of workers at risk.
Its European holding company has been told to "explore all options for restructuring", including the partial or entire sale of its UK operations.
Union leaders travelled to Mumbai in a bid to persuade Tata to keep making steel at plants including Port Talbot.
The UK and Welsh governments said they were working "tirelessly" to ensure the future of the British steel industry.
Meanwhile, Plaid Cymru leader Leanne Wood said that her party wanted the Welsh Assembly to be recalled to discuss the crisis – a call that was echoed by Welsh Conservatives leader Andrew Davies.
---
AMAZON STARTS WORK ON BIGGEST CAMPUS OUTSIDE US IN HYDERABAD 
E-commerce giant Amazon has begun work on its biggest campus outside the US in Gachibowli near here and said that India continues to be one of the highest priority markets as it looks to invest with a long-term focus.
Spread over nearly 10 acres, the campus will be Amazon's biggest campus in the country and as well as the largest outside US.
This marks Amazon's second significant investment in Telangana in one year. Last year it had inaugurated one of its biggest fulfillment centres in the country here.
Telangana Minister for IT and Panchayat Raj KT Rama Rao laid the foundation stone at the new site today.
The new state-of-the-art campus is expected to be ready by 2019 and would house thousands of employees managing back-end operations for Amazon's various global business and technology teams, a release said.
---
SAND-EATING TADPOLES FOUND IN WESTERN GHATS
Scientists say they have ribs, which is unusual in frogs
Adding to the burgeoning cache of frog-finds in India, researchers have discovered a sand-eating tadpole that lives in total darkness, until it fully develops into a young frog.
S.D. Biju from the University of Delhi said in a statement: "We provide the first confirmed report of the tadpoles of Indian Dancing frog family. These tadpoles probably remained unnoticed all these years because of their fossorial [underground] nature, which in itself is a rare occurrence in the amphibian world."
The group of scientists from the University of Delhi, the University of Peradeniya, Sri Lanka and Gettysburg College, California discovered and documented the tadpole in the peer-reviewed PLOS One, an open-access journal.
The tadpole belongs to the so-called Indian Dancing Frog family, Micrixalidae. They get that name from their habit of waving their legs as a sign of territorial and sexual display while sitting on boulders in streams.
Though these kind of displays are well known, information on the tadpoles of these frogs were completely unknown, according to Dr. Biju.
In January, Dr. Biju reported in the same journal of a frog species called Frankixalus jerdonii, once considered a species lost to science.
---