CURRENT AFFAIRS
Current Affairs for 19 March 2016
Modi government slashes interest rates on small saving schemes
1The government on Friday slashed interest rates on small-savings schemes, including the Public Provident Fund and Kisan Vikas Patra.
The new rates will come into effect on April 1 and will be valid till June 30
The rate under the Public Provident Fund scheme will be cut to 8.1 per cent for the period from April 1 to June 30 from 8.7 per cent, said a Finance Ministry order.
While the interest rate on the KVP will be cut to 7.8 per cent from 8.7 per cent,
The five-year National Savings Certificates will earn interest at the rate of 8.1 per cent as against 8.5 per cent now. A five-year Monthly Income Account will fetch 7.8 per cent as opposed to 8.4 per cent now.
The girl-child saving scheme, Sukanya Samriddhi Account, will have an interest rate of 8.6 per cent as against 9.2 per cent.
The senior citizen savings scheme of five years will earn 8.6 per cent compared with 9.3 per cent.
The rates on the post office term deposits are being cut from 8.4 per cent to 7.1 per cent for one-year time deposits, 7.2 per cent for two-year time deposits and 7.4 per cent for three-year time deposits.
SC allows display of photos of CMs, Ministers in public ads
In a major relief to various States including poll-bound West Bengal, Tamil Nadu and Assam, the Supreme Court on Friday modified its earlier order and allowed photographs of Chief Ministers, Governors and Ministers to be carried in public advertisements.
Dalit author gets Special Contribution on Earth Award
Eminent Dalit scholar, Kanwal Bharti, who had backed IAS officer Durga Shakti Nagpal in her face-off with Uttar Pradesh government in 2013, has been selected for a literary award by Delhi-based Hindi Academy.
Bharti, a Dalit author from Rampur, would be given the Special Contribution on Earth Award for penning books related to Dalits and their problems on March 26 along with a cash prize of one lakh rupee in the national capital, Jeet Ram Bhatt, Secretary, Hindi Academy said in a letter dated March 17.
Child sex ratio of Bundi district rises to 978
Chief Medical and Health Officer of Bundi, Suresh Jain claimed that the child sex ration has increased to 978 girls per 1000 boys in the district.
The child sex ratio in Bundi rose to 978, the highest in the state as per the sample size data from April 2015 to January 2016, Dr Jain said.
Jipmer adjudged 'hospital with best hygiene'
Jawaharlal Institute of Postgraduate Medical Education and Research (Jipmer) has been adjudged as "hospital with best hygiene" under the Union Government's Kayakalp Award under the Swachh Bharat campaign.
S.C. Parija, Director of Jipmer, received the award from Union Health Minister J.P. Nadda at a function in New Delhi on Wednesday. The award was given to Jipmer based on the overall performance on various parameters such as cleanliness in hospitals, sanitation and hygiene, infection control, hospital upkeep, waste management and community participation assessment.
OCI cards enough to visit India
The Indian diaspora will no longer have to get a visa affixed on their passports every time they travel to India as the Union government has decided to do away with the process.
The government has decided that since the categories Overseas Citizen of India (OCI) and the Persons of Indian Origin (PIO) were merged last year, the OCI card will suffice to enter the country and hence would require no visa.
Carrying a passport will, however, be mandatory, an official said.
"Till now, every OCI card holder also had to get a visa affixed from the Indian High Commission whenever they planned a visit to India. Now, only the OCI card will be needed," a senior government official said.
See IAF's Su-30 MKI, LCA Tejas and 180-odd aircraft fire missiles and weapons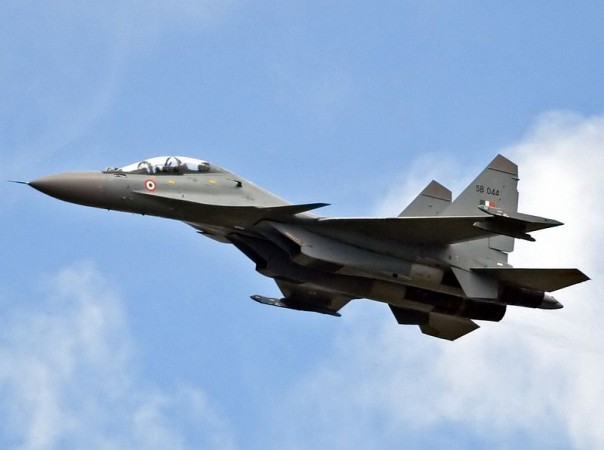 The Indian Air Force (IAF) is conducting March 18 a massive combat drill, Exercise Iron Fist 2016, and it will be aired live on Doordarshan (DD). The exercise will demonstrate the combat and firepower of the IAF at the Air Force Firing Range, Pokhran, in Rajasthan's Thar desert.
This mammoth exercise will see the IAF fielding 181 aircraft from multiple bases to demonstrate "synchronised aerial ballet" and showcase the "entire spectrum of aerial operations," said a statement. It will also include combat manoeuvres and live firing of air-to-ground and air-to-air precision weapons by fighters, transport aircraft and helicopters.
Exercise Iron Fist 2016 will showcase the IAF's concept of "all-weather, network-centric operations, precision weapon delivery and ability to deliver lethal firepower."
Oxford professor wins math's top prize
An Oxford University professor has won a £500,000 prize for cracking a 300-year-old mystery mathematical theorem described as an "epochal moment" for academics.
Sir Andrew Wiles has been awarded the Abel Prize by the Norwegian Academy of Science and Letters for his proof of Fermat's Last Theorem, which he published in 1994.
The 62-year-old will pick up the award and a cheque for six million Norwegian Krone (£495,000) from Crown Prince Haakon of Norway in Oslo in May.
TransCanada to Buy Columbia Pipeline Group for $10.2 Billion
TransCanada Corp , the company behind the controversial Keystone XL oil pipeline, said on Thursday it will buy Columbia Pipeline Group for $10.2 billion, creating one of North America's largest regulated natural gas transmission businesses.
The deal, valued at $13 billion including debt, comes months after U.S. President Barack Obama blocked the cross-border Keystone XL crude pipeline. His decision was a victory for environmentalists and a blow to TransCanada after a seven-year battle for approval.
TransCanada will offer $25.50 per share in cash for each Columbia Pipeline share, an 8.5 percent premium to the stock's Thursday close.
Columbia Pipeline shares were at $24.75 in extended trading, while TransCanada's U.S.-listed shares were down nearly 4 percent at $36.50.
Robots being developed for doorstep pizza delivery
Fast food giant Domino's is to trial pizza delivery robots in New Zealand, it said Friday, describing the hi-tech, driverless units as a world first.
In a move enthusiastically backed by the New Zealand government, Domino's said it was working with authorities on plans to roll out its DRU (Domino's Robotic Unit).
The four-wheeler, developed in Australia, is just under a metre (three foot) high and contains a heated compartment that can hold up to 10 pizzas.
It is battery powered and uses on-board sensors to avoid obstacles, with Domino's saying it can deliver pizzas within a 20 kilometre (12.5 mile) radius of a store before returning to recharge.
Customers are given a code when they order, which they enter onto a keypad to unlock the compartment containing their pizza.
New golden frog species found in Colombia
Researchers have discovered a new species of pale-gold coloured frog in the cloud forests of the high Andes in Colombia.
Its name, Pristimantis dorado, commemorates both its colour (dorado means 'golden' in Spanish) and El Dorado, a mythical city of gold eagerly sought for centuries by Spanish conquistadores in South America.
"The Spaniards assumed Colombia's wealth was its gold, but today we understand that the real riches of the country lie in its biodiversity," said one of the researchers Andrew Crawford from Smithsonian Tropical Research Institute (STRI) in Panama.
The new species was found calling from bushes along a roadside at about 8,700 feet elevation near Chingaza National Park, roughly 10 miles east of Bogota, Colombia's capital and largest city.
Its discovery so close to a metropolitan area of nearly 10 million inhabitants illustrates how much of the planet's biodiversity remains to be discovered.