CURRENT AFFAIRS
Current Affairs for 17 April 2016
INDIAN ECONOMY LIKE 'ONE-EYED' KING IN LAND OF BLIND: RAGHURAM RAJAN
With India being often described as 'the bright spot in the global economy', Reserve Bank Governor Raghuram Rajan sees this as a case of "the one-eyed man" being king in the land of the blind.
Amid gloomy global economic conditions, Indian economy has been described by many as one of the few bright spots, including by IMF, while RBI under Rajan has also been credited with necessary steps to minimise the impact of external shocks on the country's financial system.
Rajan, a former chief economist of the International Monetary Fund and an on-leave professor of finance at the University of Chicago Booth School of Business, was here for Spring Meetings of the World Bank and the IMF, as also for the G20 Meeting of Finance Ministers and Central Bank Governors.
---
TO PUSH MINERAL HUNT, GOVT. TO TWEAK 1967 DATA-SHARING CURBS
The changes, expected to be notified in a few weeks, will boost exploration
The government will modify the almost five-decade-old guidelines prohibiting sharing of geological data and facilitate quicker green clearances in a bid to boost mining in the country, according to a top official.
The Ministry of Defence has decided to alter the guidelines issued in 1967 that bar putting in public domain geological and geospatial data related to 40 per cent of India's landmass, in order to enable faster exploration of mineral riches, Union Mines Secretary Balvinder Kumar said.
Availability of comprehensive data is critical for attracting the private sector into exploration.
Separately, the Forest Advisory Committee under the Ministry of Environment, Forests and Climate Change has approved a proposal from the Mines Ministry to ease green clearances for exploration by linking permits to the extent of tree canopy in an area.
Clearances will not be required where tree cover is less than ten percent of the reconnaissance area while areas with over 70 per cent tree cover would be inviolate or 'no-go'zones
---
MIGRANT CRISIS: POPE RETURNS FROM GREECE WITH 12 MIGRANTS
Pope Francis has taken 12 Syrian migrants back with him to the Vatican after visiting a camp on the Greek island of Lesbos.
The three families, including six children, are all Muslim and had their homes bombed during the Syrian war.
The Vatican said in a statement that Pope Francis wanted to "make a gesture of welcome" to the refugees.
Thousands of migrants are now stuck on Lesbos after last month's EU-Turkey deal to try to ease the flow.
All of those leaving with the Pope were already living on Lesbos before the deal was implemented, the Vatican said.
They were reportedly selected from lots drawn, and will be looked after initially by the Sant'Egidio community, known for their charity work.
---
TCS FINED $940M IN US FOR 'STEALING' HEALTHCARE SOFTWARE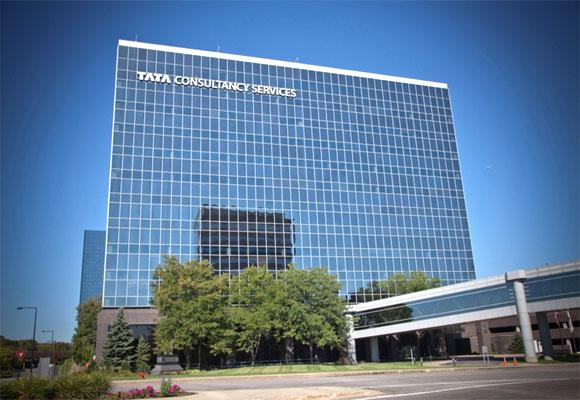 Wisconsin federal jury on Friday slapped a $940 million penalty, including $700 million in punitive damages, on Tata Consultancy Services (TCS) for allegedly stealing healthcare software from an American company, Epic Systems.
The verdict is one of the most adverse handed down to an Indian company abroad. The software giant said it would appeal against it, as it can within 30 days of the trial judgment under US law.
TCS said it had not misused or derived any benefit from documents downloaded from Epic System's user web portal.
---
ODISHA GOVT., RAILWAY MINISTRY TO FORM JWG FOR RAILWAY PROJECTS
Wi-Fi internet facility to be launched at Bhubaneswar Railway Station on Sunday
Dousing a raging controversy over shifting of the proposed railway wagon maintenance factory from Odisha's Kalahandi district to Visakhapatnam, Union Railway Ministry and Odisha government have decided to form a joint working group to explore establishment of an alternative railway project in that district.
The decision was taken in a meeting held between Union Railway Minister Suresh Prabhu and Chief Minister Naveen Patnaik here on Saturday. The joint working group would comprise of senior officials from Union Railway Ministry and State government.
The information about shifting of wagon repair factory from Narla to Visakhapatnam came to light when the Railway Minister in response to an RTI application furnished a reply that the factory was shifted in view of operational benefits. The piece of information did not go down well in political circle. While Biju Janata Dal had announced to take up with Union Railway Minister, State Congress observed a dawn-to-dusk bandh in Kalahandi.
You will be happy to know that the 61st Railway Week National Award Function is being organised under the auspices of East Coast Railway for the first time after creation of Zone at Bhubaneswar as per programme given below.
---
BRICS BANK OKAYS FIRST LOANS, $811 MILLION FOR GREEN ENERGY: RUSSIAN MEDIA
The New Development Bank (NDB), formed by the BRICS group of emerging nations, has approved its first loans – $811 million for renewable energy projects in Brazil, China, India and South Africa, Russian news agencies reported on Saturday.
The BRICS bank, with authorized capital of $100 billion, started work last year on funding initiatives for infrastructure projects in emerging markets and in its initial foray has lent $300 million to Brazil, $81 million to China, $250 million to India and $180 million to South Africa, RIA news agency said.
---