OCTOBER CURRENT AFFAIRS
Current Affair Updates for 31 October,2015
IN AVIATION POLICY DRAFT, GOVERNMENT SEEKS TO HELP EVERYONE FLY
To enable the common man to fly at least once every year, the Ministry for Civil Aviation (MoCA) today unveiled the draft civil aviation policy proposing a two per cent levy on air fares on trunk routes to subsidise air travel to under-served and un-served destinations.
---
INDIA TO GIVE 100 MW MORE POWER TO BANGLADESH
India will start transmission of fresh 100 MW electricity from Tripura to Bangladesh by January and the government-owned company is working round-the-clock to erect the transmission line by December. "The Indian Government-owned Power Grid Corporation of India (PGCIL) working round-the-clock to erect the 47 km transmission line from western Tripura to southern Comilla (in eastern Bangladesh) by December this year.
---
CENTRE EXTENDS NATIONAL SAFFRON MISSION BY 2 YRS IN J-K
The Centre today extended by two more years the Rs 371-crore National Saffron Mission launched in 2010-11 to rejuvenate saffron cultivation in Jammu and Kashmir.
---
BAN LIFTED ON UPROOTING OF BABOOL TREE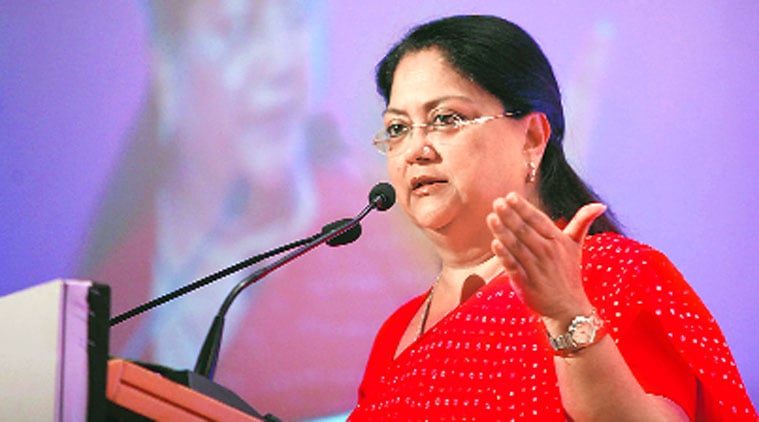 Fulfilling the demands of farmers to remove trees from agricultural land, Rajasthan Chief Minister Vasundhara Raje on Friday directed the officials to lift ban on uprooting 'Vilayati Babool' (prosopis juliflora) from farmland.
---
NEGLECTED ARMENIAN CEMETERY IN HYDERABAD SPORTS NEW LOOK
Two of Hyderabad's most famous Armenians, Albert Abid and Alexander Jacob, are not buried at the Armenian cemetery in Uppuguda. But the cemetery is preparing to enlighten people on the role of the two Armenians in the 16 and 17 century. After lying in a state of neglect for decades, the Armenian cemetery, will be opened to public shortly.
---
LABOUR MINISTRY SETS OUT TO TABLE 9 BILLS IN WINTER SESSION
The Labour Ministry plans to table as many as nine Bills in the upcoming winter session of Parliament starting next month in its bid to improve ease of doing business.
---
INDIA LOST 159 SOLDIERS IN AFRICAN PEACE MISSIONS
Demands During The Just Concluded India-Africa Forum Summit For Indian Assistance In Fighting Terrorism And Upgrading Military Capabilities In Africa Has Come Against The Backdrop Of The Country's Stupendous Military Contribution To The Continent. At Present, Almost 6,000 Indian Soldiers Are Deployed Under The U.N. Peacekeeping Force Across Africa And 159 Have Died Over The Years.
---
THE GUJRAT HIGH COURT SAID THE SEC MUST PROVIDE THE NOTA OPTION AS DIRECTED BY SUPREME HIGH COURT
The Gujarat High Court once again criticised the State Election Commission (SEC) for its reluctance to implement the NOTA (none of the above) option in the coming municipal and panchayat elections in the State. A Division Bench on Friday directed the SEC to implement it and the State government to give the SEC necessary help.
---
IRAN BACKS SIX-MONTH SYRIA 'TRANSITION' AHEAD OF PEACE TALKS
Iran Signalled On Friday That It Favoured A Six-Month "Transition" Period In Syria Followed By Elections To Decide The Fate Of President Bashar Al-Assad, An Apparent Concession Ahead Of The First Peace Conference Tehran Was Permitted To Attend.
---
ISRO TO LAUNCH 12 SATELLITES NEXT YEAR

Indian Space Research Organisation (ISRO) will be launching 12 satellites designed by students from various academic institutions next year.
---
GOLD BONDS TO GO ON SALE ON NOV 26
The Government on Friday announced that it will issue Sovereign Gold Bonds, a part of its Gold Monetisation Scheme, on November 26. Applications for the bonds will be accepted between November 5 and November 20.
---
SHARAD KUMAR TO REMAIN NIA CHIEF FOR ONE MORE YEAR
The government has cleared a proposal to re-employ senior IPS officer Sharad Kumar as Chief of National Investigating Agency (NIA) for a period of one year after he retires on Saturday. Mr Kumar, an IPS officer of 1979 batch of Haryana cadre, was appointed as Chief of NIA on July 30, 2013.
---