NOVEMBER CURRENT AFFAIRS
Current Affair Updates for 21 November,2015
NITISH TAKES CHARGE, LALU JUNIOR 1 HIS DEPUTY, JUNIOR 2 HIS COLLEAGUE
JD(U) LEADER Nitish Kumar was sworn in on Friday as Bihar Chief Minister for a third straight term at Patna's historic Gandhi Maidan in a ceremony witnessed by opposition leaders from across the country. The list of 28 ministers has four upper castes, four Muslims, four scheduled castes, 11 OBCs (seven Yadavs, four Kurmi-Koeri) and six EBCs.Lalu Prasad's son Tejashwi Prasad Yadav being appointed as deputy chief minister, the youngest ever in the country at 26. Lalu's elder son Tej Pratap who was allotted the health department.
---
P S JAYAKUMAR TAKES OVER AS MD & CEO OF BANK OF BARODA 

P S Jayakumar, the former chief executive of VBHC Value Homes, today took charge as the new MD and CEO of the state-owned Bank of BarodaBSE 2.05 % for three years. Jayakumar, 53, has taken over as the chief of BoB at a time when the bank is under the investigation glare for an alleged fraud and black money transactions worth over Rs 6,000 crore. 
---
CONCOR'S FIRST INLAND CONTAINER DEPOT IN HP INAUGURATED
CONCOR'S first Inland Container Depot in the state of Himachal Pradesh at BADDI was inaugurated by S.L. Thakur, Principal Commissioner (Central Excise) Chandigarh,  Anil k. Gupta Chairman & Managing Director /CONCOR & Dr. Y. D. Banga.I.R.S., Commissioner Customs Ludhiana. S. S. Katyiar Additional Commissioner Customs , Dr. P.Alli Rani Director Finance/CONCOR , Sushil Kumar Executive Director Northern Region/CONCOR  were also present.The terminal will provide responsive cost effective & reliable logistics services to the industrial hub of Baddi at their doorstep.
---
RELIANCE GROUP TO DEVELOP 6000 MW SOLAR PARK IN RAJASTHAN 
Billionaire Anil Ambani-led Reliance Group will develop a 6,000 megawatt Solar Power Park in Rajasthan, a plan that has potential to attract an investment of Rs 60,000 crore. "The Reliance Group has signed an MoU to develop Solar Park and Solar Projects of 6,000 MW capacity, spread over nearly 30,000 acres, over next six years, with a potential to attract investment of about Rs 60,000 crore in Rajasthan".
---
MAIDEN GOLD FOR SUPUKSORN
Thailand's Supuksorn Nuntana claimed her maiden gold medal of the Track Asia Cup cycling championship by lapping Bidiyaluxmi Devi in the women's 3-km individual pursuit, the most one-sided of the four finals at the Yamuna Velodrome
Besides this silver, India also collected a bronze in the event when Rutuja Satpute expectedly lapped Bangladesh's Shila Farhana Sultana. An assured bronze came the way of the host when, in the junior section, Aashu Sharma beat Amritha Reghunathan in the 2-km individual pursuit.
---
ASTRONOMERS IN U.S. WATCH THE BIRTH OF A NEW PLANET
Astronomers have observed for first time a planet taking shape out of microscopic dust particles 450 light years from Earth The primordial process that turns enormous clouds of cosmic dust into newborn planets over millions of years has been observed directly for the first time.
Astronomers caught sight of a planet in the making around a young star in the neighbourhood of Taurus 450 light years from Earth.
The discovery is a boon for scientists who have never before had a real star system against which they can check theories of how the universe came to be dotted with different worlds.
---
UNHCR TO BE AWARDED 2015 INDIRA GANDHI PRIZE FOR PEACE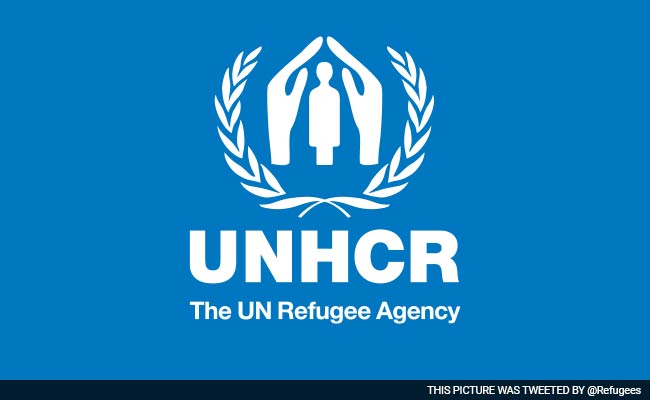 Indira Gandhi Prize for Peace, Disarmament and Development for 2015 will be awarded to the Office of the United Nations High Commissioner for Refugees (UNHCR).
The prestigious award is being given to the Office of UNHCR in recognition of its "immense contributions" in assisting millions of refugees who have fled their houses and for working under difficult circumstances to bring about changes to reduce the flow of refugees.
The prize carries a cash award of Rs. 25 lakh and a citation. It was first awarded in 1986.