DECMBER CURRENT AFFAIRS
Current Affair Updates for 2 December,2015
M.P. BAGS MORE TOURISM AWARDS
Madhya Pradesh State Tourism Development Corporation received awards for the best practices in tourism sector at India International Travel Mart in Pune."MPTDC has received two more awards at the India International Travel Mart in Pune on Sunday, in the category of 'Most Tourism Friendly Website' Award and 'Eco Tourism Destination of the Year' Award," MPTDC actively participated in the Mart that was held from November 27 to 29 with its stall 'Chalo Madhya Pradesh'.
---
HOUSE CLEARS THREE EDUCATIONAL BILLS
The three Bills cleared by the Assembly were — Amendments to the Delhi School Education Bill, which Mr. Pushkar was opposed to, Delhi School Verification of Accounts and Refund of Excess Fee Bill, 2015, which had been introduced on November 20, and Right of Children to Free and Compulsory Education (Delhi Amendment) Bill, introduced on November 27.
---
KONARK FESTIVAL KICKS OFF TO A COLOURFUL START
The annual Konark Festival kicked off against the backdrop of the historic Sun Temple with the presentation of Vande Mataram by a group of young Odishi dancers, while sand artists made sculptures on the theme of climate change at the International Sand Art Festival 2015 .
---
DDA WINS E-INDIA AWARD
Adopting technology to serve the public better, and using manpower and resources efficiently through mobile applications has won DDA the E-India Award.The land agency bagged the award under the category of Digital India IT initiatives in the field of "land protection and engineering projects".The award was received by Mr. V.S. Tomar, Director (Systems) DDA in Mumbai at the e-INDIA SUMMIT 2015 in Mumbai.
---
IIT MADRAS HELPS KOPT SLASH DREDGING COSTS BY RS.250 CRORE
The Kolkata Port Trust may implement a technology that will help it save Rs.250 crore annually through reduced dredging costs, Union Minister for Road Transport, Highways and Shipping .Dredging costs at the country's only riverine port is likely to get reduced from around Rs.400 crore to around Rs.150 crore due to a new process of dredging suggested by the IIT-Madras on the basis of recommendations made by the Boston Consulting Group. The two port systems of KoPT at Kolkata and Haldia have a draft of around 7.5 metres.
---
UTTAR PRADESH GOVERNMENT TO APPOINT 35,000 POLICEMEN WITHOUT WRITTEN TEST
Amid reports of intelligence inputs suggesting a looming al-Qaeda and ISIS terror threat, the Uttar Pradesh government today decided to soon begin the recruitment of 35,000 police constables, doing away with the earlier practice of written examination to tide over staff shortage.
---
COX & KINGS SELLS ADVENTURE TRAVEL UNIT TO HOTELPLAN IN RS 258CR DEAL
Cox & Kings has agreed to sell its adventure travel unit, Explore Worldwide, to UK's Hotelplan in order to focus on the leisure and educational tours business.Cox & Kings, which owns 100% stake in Explore Worldwide through its subsidiary Holidaybreak, agreed to sell the entire issued and outstanding shares to Hotelplan, an eight-decade-old travel services organisation focusing on ski holidays. The Indian company will collect 25.8 million pounds (about Rs 258 crore) from the deal.
---
IN A FIRST, RETINAL NERVE CELLS GROWN IN LAB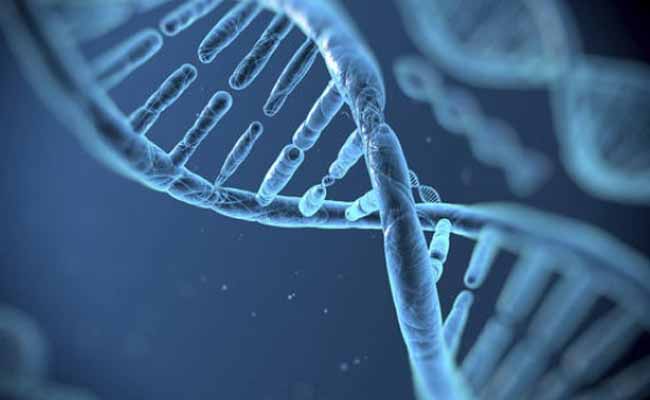 Researchers from Johns Hopkins University have developed a method to efficiently turn human stem cells into retinal nerve cells that transmit visual signals from the eye to the brain.Death and dysfunction of these cells cause loss of sight in conditions like glaucoma and multiple sclerosis (MS).
---
LIONEL MESSI HAS AGAIN BEEN CROWNED THE SPANISH LA LIGA'S BEST PLAYER FOR 2014-15 
Lionel Messi has again been crowned the Spanish La Liga's best player for 2014-15 at the gala LFP Awards ceremony in Barcelona on Monday night. It was the sixth time in the awards' seven-year history that Messi has claimed the top prize, with last year's winner Cristiano Ronaldo the only other recipient last year.
---
JOSHNA CHINAPPA BECOMES HIGHEST RANKED INDIAN AT 13TH SPOT
Veteran Joshna Chinappa on Tuesday became the highest ranked Indian in the world professional squash circuit after climbing up four positions to be placed at 13th spot in the latest rankings list.Riding on her phenomenal show in the Qatar Classic in Doha last month, Joshna jumped from 17th to 13th position.Her victory over World No.1 Raneem El Welily of Egypt in the first round had helped her climb up the ladder.
---