Current Affair Updates for 11 November,2015
Current Affair Updates for 11 November,2015
RAGHURAM RAJAN APPOINTED VICE-CHAIRMAN OF BIS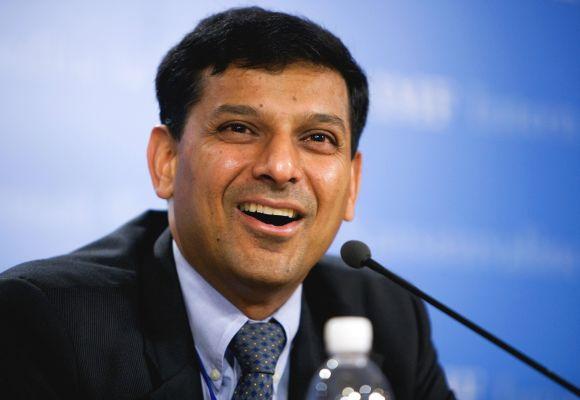 The Reserve Bank of India (RBI) Governor Raghuram Rajan , has been appointed as vice-chairman of the Bank for International Settlements (BIS).
This is first time that a central banker from India becomes vice-chairman of the board at BIS. Former RBI Governor Y V Reddy was appointed in 2007 as chairman of BIS Asian Consultative Council.
---
 

GOVT EASES FDI NORMS IN 15 MAJOR SECTORS, INCLUDING DEFENCE, CIVIL AVIATION
The Government on Tuesday eased FDI norms in 15 major sectors, raising the Foreign Investment Promotion Board (FIPB) approval limit from Rs 3,000 crore to Rs 5,000 crore.
In defence, the government has allowed foreign investment up to 49 per cent under the automatic route, earlier under the government approval route. Investments over 49 per cent will now be cleared by the FIPB instead of the Cabinet Committee on Security. Portfolio investors and foreign venture capital firms can also invest up to 49 per cent as against 24 per cent earlier.
---
ISRO'S DIWALI GIFT: GSAT-15 COMMUNICATIONS SATELLITE SUCCESSFULLY LAUNCHED
The Indian Space Research Organisation has given the nation the most appropriate Diwali gift – A communications satellite GSAT-15. It was successfully launched at 03:04 am (IST) today, using one of the world's largest rockets – the Ariane-5. The launch took place from Kourou in French Guyana in South America.
The GSAT-15 satellite weighs 3164 kilograms and has been made at a cost of Rs. 278 crores. It carries a suite of 24 transponders which will help in Direct-to-Home (DTH) broadcasting. It also carries a GPS-Aided GEO Augmented Navigation (GAGAN) payload operating in L1 and L5 bands, which will help in aircraft navigation.
---
LARGEST COAST GUARD OFFSHORE PATROL VESSEL SAMARTH COMMISSIONED
The Coast Guard's latest and largest offshore patrol vessel, Samarth, was today commissioned here by Defence Minister Manohar Parrikar .
With a displacement of 2450 tonnes, the ship is equipped with sophisticated technology, sensors, navigation, communication and weapon systems. Samarth is first in the series of six 105m offshore patrol vessels and has been built by Goa Shipyard. 
---
WORLD SCIENCE DAY FOR PEACE AND DEVELOPMENT

The World Science Day for Peace and Development (WSDPD) is annually held on November 10 to raise awareness of the benefits of science worldwide. The WSDPD is also known as World Science Day.
---