OCTOBER CURRENT AFFAIRS
current affair of 27 october
BOND IS BACK WITH LICENCE TO THRILL IN 'SPECTRE'
London (AFP) – James Bond has a licence to thrill once more in new film "Spectre", which premiered Monday at a glitzy event attended by Prince William, his wife Kate and brother Prince Harry.
---
---
GOVERNMENT RELEASES HINDI ATLAS BOOK ON INDIGENOUS 'MARS ORBITER MISSION'

Union minister Jitendra Singh on Monday released the first-ever Hindi atlas on Mars Orbiter Mission and said the language could help spread awareness on space missions in the country.
---
WHITE HOUSE TO HONOR INDIAN AMERICAN FARMER FOR EXEMPLARY WORK
Anita Adalja, who is currently working as a manager at the Arcadia Center for Sustainable Food and Agriculture, will receive the honor in an event to be held at the White House on October 26.
---
Sri Lanka defeated West Indies by 72 runs in a rain-hit low-scoring second Test to take the series 2-0.
---
Days after the Indian Air Force announced that it will induct women as fighter pilots, the Navy has decided to allow women pilots in various streams. However, for now they will be shore-based till necessary infrastructural needs are addressed. The Army and Navy are also looking into the issue of appointing women in combat roles.
---
In this handout image provided by the World Archery Federation, Deepika Kumari (IND) shoots during the Archery World Cup Finals 2015 on October 25, 2015 in Mexico City, Mexico.
---
NITI AAYOG PANEL MOOTS PRIVATE FUNDING FOR R&D
A NITI Aayog panel on innovation has recommended that the private sector should help fund research and development, including in research labs at universities and startups.
---
PMO TO IDENTIFY, NURTURE INDIAN EQUIVALENT OF GOOGLE OR GE
The Prime Minister's Office will take on the task of identifying and nurturing an idea with the potential to be an Indian enterprise equivalent of Google or GE.
---
215 killed, scores injured:A strong earthquake in northern Afghanistan shook buildings from Kabul to Delhi, cut power and communications in some areas and caused 215 deaths, mainlyin Afghanistan and Pakistan, on Monday. In Jammu and Kashmir, public property and private infrastructure suffered large-scale damage . Here, a vehicle damaged at Rafiabad in Baramulla.
---
India's Y Pranjala clinched the Asian Junior Tennis championship title after a come-from-behind victory over top seed Chinese Zheng Wushuang here on Saturday.
---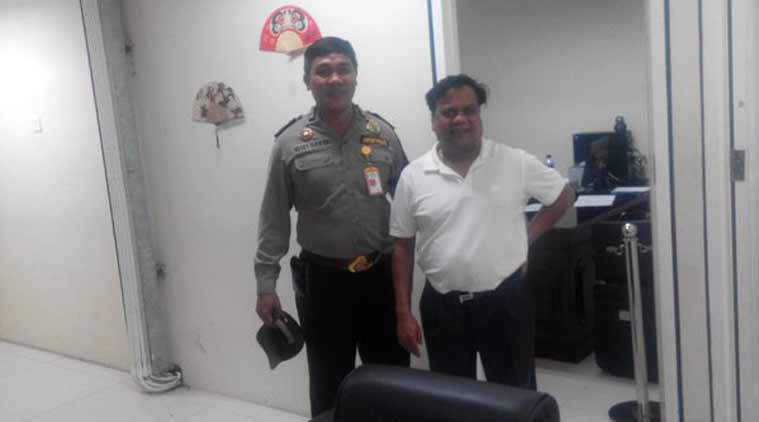 The first person Mumbai Police contacted when doubts emerged for a brief while Monday over the arrest of Rajendra Sadashiv Nikalje alias Chhota Rajan was a trusted informant settled abroad who had acted as their emissary with the fugitive.
---
Guatemala just elected a comedian with zero political experience to be president
This Sunday, Guatemala held the final round of its presidential election. Jimmy Morales, a television comedian with no political experience and no real policy platform, won with 70 percent. Just six months ago, Morales was commanding less than 1 percent in polls.