Ved Prakash Mahawar takes charge as Director (Onshore) of state-owned Oil and Natural Gas Corporation(ONGC).
S.K. Roy appointed as chairman of the Life Insurance Council,the apex industry body of insurers in the country.He will be heading the three members Executive Committee.
Lt Gen MMS Rai appointed as vice chief of Army staff by succeeding Lt Gen Philip Campose. Presently he was the chief of staff of Nothern command at udhampur.
Ganga Ram Agarwal has been appointed as new secretary of Railway board by replacing PC Gajbhiye. Presently he was the chief electrical Engineer in Central Railway an officer of Indian Railway Serives of Electrical Engineering(IRSEE).
Mercedes-Benz appointed Roland S Floger as managing Director and CEO of its Indian operations succeeding Eberhard Kern.
Boston Consulting Group(BCG) appointed Neeraj Aggarwal as its Managing Director, replacing Arindam Bhattacharya.
Atul Keshap appointed as Ambassador to Sri Lanka,Maldives.
Department of Personnel and Training(DoPT) appointed Scientist Soumya Swaminathan as Director General(DG) of Indian Council of Medical Research (ICMR) and Secretary in Department of Health Research.
Shri Rajiv Kumar Nagpal appointed as the next Ambassador of lndia to Iceland.
Satender Kumar appointed as the next Ambassador of lndia to Republic of Suriname.
Nilanjan Roy is appointed as global Chief Financial Officer(CFO) of Bharathi Airtel, taking over from Srikanth Balachandaran and also appointed Rajiv Mathrani as Chief Brand Officer for its India operations.
Sanjay Rana appointed as the next Ambassador of lndia to the Republic of Azerbaijan.
Accenture appointed Rekha Menon as its new India chairman to succeed Avinash Vashistha.
Pranab Mukherjee appointed Ram Nath Kovind, Acharya Dev Vrat appointed Bihar, HP Governors .
Amrit Lugun appointed as Ambassador of Republic of the Sudan.
Telecomunications secretary Rakesh Garg has given additional charge of secretary in department of electronics and information technology(DEITY) replacing S. Sharma.
Sundar Pichai was appointed as the new CEO of the technology giant Google.
Mallinckrodt, biopharmaceutical company acquires immunotherapy company Therakos Inc, for approximately 1.325 billion US dollars.
Larsen and Toubro appointed former Infosys executive Sanjay Jalona as the Managing Director and CEO of its IT arm, L&T Infotech.
Sudhakar Shetty of Maharashtra was elected as the president of the Gymnastics Federation of India (GFI) succeeds Jaspal Singh Kandhari.
Snapdeal appointed Amitava Ghosh former Chief Technology Officer (CTO) as Vice President Engineering.
Rajeev Shahare appointed as the Ambassador of India to Denmark.
Mafatlal Industries appointed Aniruddha Deshmukh as Chief Executive(CEO) and Managing Director.
Chief of Sabar Dairy, Jethabhai Patel, was re-elected as the chairman of the Gujarat Cooperative Milk Marketing Federation (GCMMF).
Justice Jayant Patel has been appointed as acting Chief Justice of the Gujarat High Court.
Indian-American Atul Keshap appointed as new US Envoy to Srilanka
Om Prakash Rawat, a former Madhya Pradesh cadre IAS officer was appointed as the new Election Commissioner.
Rohit Chadda, co-founder of online food ordering and delivery firm Foodpanda India, has stepped down as MD.
Former cab secy Ajit Kumar Seth appointed PESB(Public Enterprises Selection Board) chief.
Gov has appointed senior lawyer Arun P Sathe on the board of markets regulator Sebi.
P S Jayakumar selected to head Bank of Baroda and Laxmi Vilas Bank Rakesh Sharma (57) selected to head Canara Bank.Ravi Venkatesan appointed as non-Exeuctive Chairman of Bank of Baroda. T N Manoharan appointed as non-Executive Chairman of Canara Bank
IDBI (Industrial Development Bank of India) appointed Kishor Piraji Kharat as its new MD and CEO.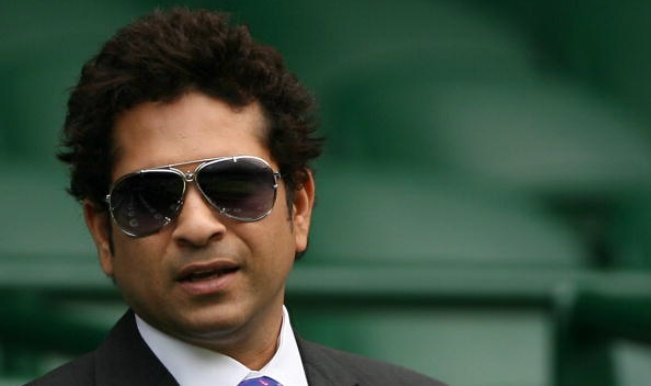 Cricket legend Sachin Tendulkar agreed to become Maharashtra's tiger ambassador.
Britain's Sebastian Coe become world athletics chief.
Abhay Kumar Singh Appointed as Private Secy To Agriculture Minister by Department of Personnel and Training.
PM Narendra Modi-led Appointments Committee of the Cabinet(ACC) assigned additional charge of Director, Enforcement Directorate to Karnal Singh.
Lieutenant General NPS Hira,Commander of Vajra Corps,appointed as Chief of Staff Northern Command at Udhampur.
Ashwani Lohani appointed as CMD of Air India Ltd succeed Rohit Nandan by the Appointment Cabinet Committee (ACC).
Ranil Wickremesinghe has sworn-in as the Prime Minister of Sri Lanka for fourth time.
Indian actor Anupam Kher appointed as the advocate for the United Nations' Campaign "He For She" by UN Women Deputy Executive Director Lakshmi Puri .
AirAsia India appointed Mittu Chandilya as the MD of the company in addition to his current role as Chief Executive Officer CEO.
Justice (Retd) M L Tahaliyani called as 'green judge' sworn in as the new Maharashtra Lokayukta, at the Darbar Hall of Raj Bhavan.
Indian-origin businessman Gaurang Desai appointed as the new CEO of the Dubai Gold and Commodities Exchange in the UAE.
Veteran actor-filmmaker Amol Palekar has been appointed the chairman of India's Oscar jury by the Film Federation of India (FFI), succeed Hariharan and Goutam Ghose.
Indian-American Vince Chhabria appointed as full-time federal judge by Obama-Bay Area's first Indian-American federal judge.
HarperCollins appointed Ananth Padmanabhan as CEO of HarperCollins India.
Girish Sahni appointed as Director General of the Council of Scientific & Industrial Research(CSIR) and Secretary, Department of Scientific & Industrial Research (DSIR), Ministry of Science & Technology.
Securities and Exchange Board of India (Sebi) plans to beef up its headcount has embarked on a special recruitment drive for hiring 46 officers from weaker section of the society.
Sanjay Kapoor is stepping down as chairman of Micromax after joining the country's No. 2 handset maker Samsung.
Rajiv Mangla appointed as Chief Technology Officer (CTO) of eCommerce major Snapdeal.
Dr Kandakatla Manohar appointed as Director of NIMS Nizams Institute of Medical Sciences replacing Dr L Narendranath.
Tsewang Namgyal appointed as the next Ambassador of India to the Republic of Cuba.
Rajeev Kumar appointed as the next Ambassador of India to the Republic of Senegal.
Krishan Kumar appointed as the next Ambassador of lndia to the Czech Republic.
Ajay Kumar Sharma appointed as the next Ambassador of lndia to the Republic of Mali
Novak Djokovic -tennis player appointed as the a new goodwill ambassador for the UN Fund for Children.
Harcharan Singh appointed as Shiromani Gurudwara Prabandhak Committee(SGPC) Chief.
Rajasthan cadre IAS officer Rajiv Mehrishi became the third Home Secretary replaces L.C. Goyal.
Senior IAS officer Raghav Chandra appointed as the Chairman of the National Highways Authority of India (NHAI).